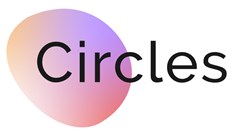 SAN FRANCISCO (PRWEB) November 25, 2021
The holiday season can add an extra layer of stress for mental health professionals. The challenge of balancing their personal obligations and time off while ensuring their patients are cared for can be overwhelming. Circles, an online, emotional support platform, will be hosting a free virtual event exclusively for therapists, social workers, and mental health experts to equip them with the digital tools they need to provide support over the holidays.
The event will take place on December 1st, from 5 pm to 7 pm PST.
Participants of this event will gain insights from top-tier industry leaders in the mental health space including therapists, founders, and entrepreneurs, who will weigh in on how technology and digital tools can help therapists and counselors better care for their patients.
Circles hopes that this event will lead the way towards a new era where offline and online services work together to allow the most accessible, effective and impactful support to every person who needs it.
Speakers include:
Noam Bardin, former Waze CEO and newly announced member of the Circles Advisory Board
Nathalie Walton, CEO & Co-Founder, Expectful
Alon Matas, Founder & President, BetterHelp
Sarafina Arthur-Williams, Founder & CEO, Intentional Simplicity. Circles Facilitator
Christine Vyshedsky, Ph.D., LCSW, Yeshiva University
Dr. Guy Winch, Renowned Psychologist and TED Speaker
Lisa Brookman, Co-Director, West Island Therapy and Wellness Centre
Irad Eichler, CEO and co-founder, Circles
This year's event will also feature former Waze CEO, Noam Bardin. Bardin was recently named to the Circles Advisory Board.
"The lack of resources available for mental and emotional wellbeing is one of the biggest issues we face today," said Noam Bardin. "I believe in the power of community support and through my work at Waze, I've helped create online communities that can work together to solve huge problems. Not only have these communities inspired and influenced real-life behavior, but they have proved that they are there for one another in times of crisis. Circles offers the same kind of support and creates a community through a hybrid model for support for both peers and professionals. I am thrilled to be a part of and to support the Circles community."
For more information or to register for the event, please visit https://lifewithnofilters.com/event/.
###
About Circles
Circles is a revolutionary online, emotional support platform that ensures no one has to overcome life's challenges alone. Founded by Irad Eichler and Dan Landa in 2020, Circles enables people to be heard, understood, and supported by others who are going through similar experiences in small online groups guided by professional facilitators. Awarded the 2021 Best Platform for Group Therapy by VeryWell Mind, Circles members support each other through weekly video sessions and online chat, accessible anytime through the Circles' app. Circles users can also access personalized content, including self-help exercises, blogs, and webinars at no extra cost. To learn more about Circles, visit circlesup.com.