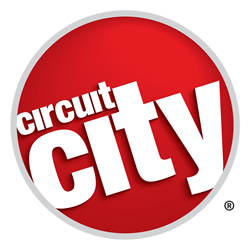 NEW YORK (PRWEB) May 23, 2019
The iconic electronics consumer brand Circuit City announced today a new partnership with H2 Motorsports in the NASCAR Xfinity Series (NXS) after a 20-year absence from the sport.
The announcement was made today at a press conference 1:30 p.m. at Charlotte Motor Speedway, Concord, North Carolina.
"As a testament to the lasting spirit of our brand, we're thrilled to be back with the fans that support this friendship," said Ronny Shmoel, CEO of Circuit City. "As one of the strongest partners in its history, NASCAR has been a loyal and lasting friend to the company. Some who were still young at the time of Circuit City's disappearance have grown into modern giants on the track."
Circuit City was the official electronics and appliance store of NASCAR through the late 1990s and was a founding sponsor of DAYTONA USA. Circuit City also had NASCAR sponsor-owner relationships, including primary sponsorship of No. 8 Chevrolet from 1996-1998.
"Circuit City is excited to partner with H2 Motorsports and re-engage with NASCAR fans worldwide," Shmoel said. "We know that NASCAR is a dynamic and one-of-a-kind property that will allow us to build strong and lasting business and consumer relationships through the power of competition and the most dedicated following. We know we've got a winning formula with Matt and the team, both on and off the track."
Entrepreneur and venture capitalist Matt Hurley formed H2 Motorsports and introduced Shane Lee as the driver of the No. 28 Circuit City Toyota Supra in the NASCAR Xfinity Series (NXS). The Mooresville, North Carolina-based team, will make its debut June 16 at Iowa Speedway, Newton, Iowa, and compete throughout the remainder of the 2019 NXS season.
"Circuit (City)'s vision of being the best on the track, while offering the best in consumer electronics off of the track, is what makes them the perfect partner," said Matt Hurley, H2 Motorsports Team Owner. "Circuit's competitive nature and commitment to their customers will resonate with fans in a way that very few brands can. I think the turnaround effort that Ronny and his team are pulling off will go down as one of the greatest corporate comebacks in the history of commerce."
Driver Shane Lee, 25, competed in 13 NXS races in 2018, collecting one top-five and three top-10 finishes for Richard Childress Racing. A native of Newton, N.C., Lee also has participated in the NASCAR Gander Outdoors Truck Series and ARCA Menards Series. Lee thanked Circuit City or their partnership with the H2 Motorsports Team.
"As a team, we live and die by precision and high performance. Having support from Circuit City allows us to focus on competitive excellence," Lee said. "This is all so exciting as some of my fondest memories as a kid took place at, or because of this great American brand. I look forward to competing for them both on and off the track."
About Circuit City
Circuit City has been an American pioneer in the consumer technology and electronics market. With a priority on speed of customer delivery, product exclusivity, and a trusted network of brands, Circuit City is connecting deeply with customers in the evolving marketplace. To incorporate artificial intelligence (AI) and other new retail technologies via its web platform, Circuit City partners with IBM Watson Commerce.
Established in 1949, Circuit City repositioned the iconic brand in 2018 and enters the future of consumerism as a leader in understanding customer behavior and exceeding customer expectations. The current Circuit City leadership team is led by CEO Ronny Shmoel, who brings vast retailing, e-commerce, and global sourcing plus executives with experience across top-tier leadership companies.
For more information, visit http://www.circuitcity.com.
About H2 Motorsports
Headquartered in Mooresville, North Carolina, H2 Motorsports is a NASCAR Xfinity Series (NXS) team, owned and operated by entrepreneur and venture capitalist, Matt Hurley. Born from a desire to compete at the highest level and be an integral part of the next generation of team ownership in professional racing, H2 Motorsports is excited to be part of the NASCAR family. Shane Lee, driver of the H2 Motorsports No. 28 Circuit City Toyota Supra, will begin race competition in June 2019.
For more information, visit http://www.raceh2.com.