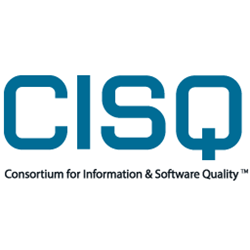 BOSTON (PRWEB) January 06, 2021
The Consortium for Information & Software Quality™ (CISQ™), an IT industry leadership group that develops standards for automating software quality measurement, today announced The Cost of Poor Software Quality in the U.S.: A 2020 Report. This report, which updates our 2018 report, aggregates publicly available source material to estimate the impact of poor software quality on the United States economy.
The report states that the cost of poor software quality in the U.S. was approximately $2.08 trillion in 2020, which includes the following:

Unsuccessful IT/software projects - $260 billion (up from $177.5 billion in 2018)
Poor quality in legacy systems - $520 billion (down from $635 billion in 2018)
Operational software failures - $1.56 trillion (up from $1.275 trillion in 2018)
The total cost of poor software quality compared to the total U.S. IT/software wage base of $1.4 trillion underscores the magnitude of the negative economic impact of poor software quality. "The losses due to operational failure in the US alone are staggering," said Dr. Bill Curtis, Executive Director of CISQ. "It just takes one major outage or security breach to eliminate the value gained by speed to market. Disciplined software engineering matters when the potential losses are at this scale."
"While software is eating the world more voraciously than ever before, the cost of poor software quality is rising, and mostly still hidden. Organizations spend way too much unquantified time finding and fixing defects in new software and dealing with legacy software that cannot be easily evolved and modified," said Herb Krasner, author of the report, and CISQ Advisory Board Member. "We hope this report inspires organizations to embark on the journey of making the necessary changes."
Register for a webinar on January 27, 2021 at 2:00pm Eastern Time, where CISQ will introduce the findings from the report. Research for The Cost of Poor Software Quality in the U.S.: A 2020 Report was sponsored by Synopsys, OverOps, and Undo.
About CISQ
The Consortium for Information and Software Quality™ (CISQ™) is an industry leadership group that develops international standards for automating the measurement of software size and structural quality from the source code. The standards, written by CISQ, enable organizations developing or acquiring software-intensive systems to measure the operational risk software poses to the business, as well as estimate the cost of ownership. CISQ was co-founded by the Object Management Group® (OMG®) and Software Engineering Institute (SEI) at Carnegie Mellon University. For more information, visit https://www.it-cisq.org/.
Note to editors: CISQ is an Object Management Group program. For a listing of all OMG trademarks, visit http://www.omg.org/legal/tm_list.htm. All other trademarks are the property of their respective owners.