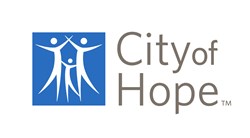 Of the many personal experiences and professional achievements that I can recall, nothing compares to this moment.
Duarte, CA (PRWEB) August 15, 2013
Colocation America (http://www.colocationamerica.com), a leading provider of colocation and dedicated servers, announces its proud support for Shawn Ahdoot and his volunteerism on behalf of the Be The Match Registry® in association with City of Hope.
By joining this registry, which will culminate in the surgical removal (in early September) of a portion of Shawn's bone marrow, he may be responsible for saving a patient's life, according to the Be The Match Registry® and the National Marrow Donor Program® (NMDP), based on genetic similarity between himself and the individual in need of a transplant. The surgery, which will be performed by doctors and nurses from City of Hope, is the culmination of a 5-year process – which began with the painless cotton swabbing of Shawn's mouth – to his becoming a donor for a global medical cause.
In joining the Be The Match Registry®, Shawn's tissue type is part of an international database where doctors can search for a possible donor for a patient who seeks a marrow or peripheral blood stem cell (PBSC) transplant. From Shawn's initial sample (taken by a quick swabbing of his mouth), followed by a blood test screening process (to make sure there is no other risk or threat of infectious disease), Shawn was notified – and agreed to participate in – the collection of blood-forming cells collected from his bone marrow or bloodstream (which are PBSCs).
The Be The Match Registry®, along with City of Hope, then discovered Shawn is a likely genetic match – one out of tens of millions – for a patient who needs this lifesaving procedure. On Monday, August 19th, Shawn will undergo another round of blood work, and then, in conjunction with cataloging his experiences – both in text and video – where supporters can contribute, financially, to this cause online, he will prepare himself for the surgery in September, which is also Blood Cancer Awareness Month.
"Of the many personal experiences and professional achievements that I can recall, nothing compares to this moment – the words truly fail me – concerning the significance of this journey and the impact I may have on someone else's life," says Mr. Ahdoot, Director of Marketing for Colocation America. "Despite my fear of needles – I nearly faint at the sight of blood – I am blessed, in every sense of the word, to have the support of my coworkers, friends, loved ones and, of course, the medical experts from City of Hope. My advice to other technology companies is to step up – and stand out – by following our example. We need your help, patients deserve your assistance and the world will be a better place because of your actions."
About Colocation America
Established in 2000, Colocation America has grown to become one of the most reliable colocation and dedicated server providers in the US. Based in Los Angeles, California, Colocation America was built from the ground up by professional network engineers with a vision of delivering fully integrated, trusted colocation and server hosting services. Through their attention to detail, high level of customer service and retention, Colocation America has earned a reputation of excellence in the data center world.
Colocation America's primary data centers are located at the world famous One Wilshire building in Los Angeles, with other data centers located in New York, New Jersey, San Francisco and Chicago. For more information about Colocation America, please visit http://www.colocationamerica.com.
For more information, contact Colocation America at 1-888-505-COLO, email Sales(at)ColocationAmerica(dot)com Twitter @ColocationUSA, or visit ColocationAmerica.com.