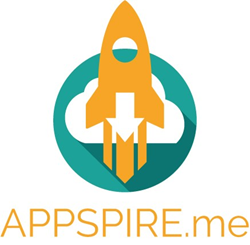 We have an award-winning video team at APPSPIRE.me, and we are all very passionate about this project. - Carson Barker
AUSTIN, Texas (PRWEB) November 28, 2018
The City of Austin's Water Quality Protections Lands Program (WQPL), has launched a documentary short film that details the history, efforts, and achievements of 20 years of protecting Barton Springs. The WQPL has been heavily involved in protecting Barton Springs water quality since 1998 by securing and managing land in Travis and Hays County. Filmed at Barton Springs and various parts of the WQPL, the documentary, titled "A Wild Idea - 20 Years of Protecting Wildlands for Water" is currently live on the Austin Wildland Conservation YouTube channel.
"We have a compelling story to tell about our work protecting Barton Springs," said Kevin Thuesen, Environmental Conservation Program Manager. "Thanks in part to the program that the citizens of Austin voted for 20 years ago, we still have a clean and healthy pool to swim in today."
The documentary is intended to showcase the individuals who have worked together over the last 20 years to protect Barton Springs, which includes politicians, ranch owners, environmentalists, and more. Some of the footage includes land and water in Hays County, since water from this area supplies much of the water that reaches Barton Springs.
"A third of the water that discharges at Barton Springs originates from Onion Creek in Hays County," said Thuesen. "So you could build a wall around the Springs and still destroy it from the outside. Our friends, neighbors, and volunteers from all walks of life have been fighting consistently over the last 20 years to keep Barton Springs the treasure it is today, and this is their story."
The COA awarded the contract to local app and brand marketing agency APPSPIRE.me in early August.
"I swim in Barton Springs Pool on a regular basis, so I took a personal interest in creating this film," said Carson Barker, founder and CEO of APPSPIRE.me. "We have an award-winning video team at APPSPIRE.me, and we are all very passionate about this project."
The City of Austin hopes to show the citizens of Travis and Hays Counties the history of and the efforts that the WQPL has gone through over the years to protect the springs.
The Water Quality Lands Protection program is led by Austin Water and the City of Austin, for more information about the program please visit http://www.austintexas.gov/department/water-quality-protection-land