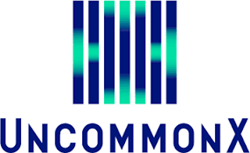 "Gary has an IT department, but we've never had a cybersecurity department. Now UncommonX is our 24/7 cybersecurity department." --Lloyd Keith, Chief Innovation Officer for the City of Gary, Indiana
CHICAGO (PRWEB) November 10, 2021
UncommonX, a SaaS-based cybersecurity managed services provider for midsize organizations, today announced that it has been selected as the ongoing cybersecurity partner for the City of Gary, Indiana following the containment, eradication and recovery of a Conti strain ransomware attack without payment of ransom earlier this year.
"This ransomware attack had the capacity to seriously impact thousands of residents and businesses in the City of Gary. It affected several servers and critical systems supporting essential city services in the Gary community," said Jerome A. Prince, Mayor of the City of Gary, Indiana. "I'm thankful and impressed by how quickly and efficiently the UncommonX team was able to find and fix the security issue and lead us to recovery."
Working with the City of Gary IT team shortly after the ransomware attack was uncovered, UncommonX's security specialists quickly deployed the company's patented BOSS (Business Operations Security Suite) intelligent security platform. Following the mapping of Gary's entire digital environment and monitoring for ongoing attacks, the UncommonX team contained the ransomware within 72 hours and helped eradicate it from their environment while working to begin the full recovery and bring the servers online.
As a result of UncommonX's rapid response to map and patch vulnerabilities while supporting the full recovery, city officials signed a long-term contract with the company for ongoing managed cybersecurity services. Employed by UncommonX cybersecurity analysts and the City of Gary's IT team, the BOSS platform offers the city enterprise-class cybersecurity protection based on its adaptive technology that integrates seamlessly into Gary's infrastructure and processes to help identify, prioritize and manage ongoing internal and external security risks. In addition, the platform provides clear contextual and situational awareness to yield accelerated outcomes that mitigate and safeguard against future ransomware and other cybersecurity attacks including unique curated threat feeds.
"Gary has an IT department, but we've never had a cybersecurity department," said Lloyd Keith, Chief Innovation Officer for the City of Gary, Indiana. "Now UncommonX is our 24/7 cybersecurity department. No organization should ever have online networks without the level of security UncommonX provides us."
Added UncommonX Chief Security Officer Patrick Hayes, "For municipalities supporting thousands of residents and businesses from emergency services to road maintenance to scheduling swimming lessons, cybersecurity is imperative to their safety and ongoing ability to operate. Helping customers like the City of Gary is our mission and we are glad to have the partnership and look forward to protecting them in the future."
About UncommonX
UncommonX offers unmatched enterprise-class cybersecurity protection for mid-size organizations by combining adaptive threat and intelligence software with 24/7 industry experts, making it easy to constantly both map and fix root causes of security vulnerabilities. Taking a market-first inside-out approach to ongoing digital security risks through unique curated threat feeds and automated analytics, the UncommonX BOSS intelligent security platform provides clear contextual awareness to yield accelerated outcomes to mitigate and guard against threats. Recognizing the opportunity for UncommonX to address a gap in protecting mid-size organizations from cybersecurity threats, serial tech investor and former Motorola Chairman and CEO, Harrison Street Founder and Chairman, and Cleversafe Chairman Chris Galvin invested in UncommonX and serves as Chairman. Headquartered in Chicago, UncommonX is a privately-held company. For more information visit http://www.uncommonx.com.