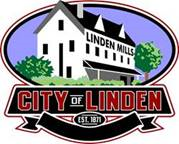 The City of Linden invites all potential vendors to register online.
LINDEN, Mich. (PRWEB) March 09, 2021
The City of Linden announced it has joined BidNet Direct's MITN Purchasing Group and will be publishing and distributing upcoming bid opportunities on the system. The MITN Purchasing Group connects participating agencies from across Michigan to a large vendor pool and streamlines the bid and vendor management process. BidNet's MITN Purchasing Group provides notifications to registered vendors of new relevant solicitations, as well as any addenda and award information from participating agencies across Michigan and can be accessed at http://www.bidnetdirect.com/mitn.
City of Linden joins the purchasing group in March and will utilize the system to publish and distribute upcoming bid opportunities. The MITN Purchasing Group is a single, online location that manages sourcing information and activities and provides local government agencies throughout Michigan the tools needed to minimize costs and save time throughout the purchasing process.
"We are always looking to increase our vendor pool and competition," said Ellen Glass, City Manager. "We hope the MITN Purchasing Group will help us extend the reach of our solicitations. It will help our vendors find more local opportunities and allow for the convenience and efficiency of electronic responses."
Registered vendors can access all open bids, related documents and files, addenda, and award information. The MITN Purchasing Group offers a value-added service to notify vendors of new bids, addenda and advance notification of expiring term contracts targeted to their industry. Registered vendors have access to not only to the City of Linden bid opportunities, but to all participating agency bids.
Vendors may register on the MITN Purchasing Group at: http://www.bidnetdirect.com/mitn. BidNet's vendor support team is available to answer any questions regarding the registration process or the bid system at 800-835-4603 option 2.
About City of Linden:
The City of Linden is a vibrant community that takes pride in its historic charm. Forming around our present downtown at the intersection of Bridge and Broad, the Village of Linden was established in 1871, with structures dating back to 1840. We have grown from a village into a well-established city (1988), home to a population of about 4,000 residents and many thriving small shops, restaurants, and local businesses. Whether you are visiting our community or looking for a place to call home, Linden is a great place to live, learn, work, and play.
About BidNet Direct:
BidNet Direct, powered by mdf commerce, is a sourcing solution available at no cost to local governments. There are over 1,600 local governments across all 50 states currently participating in BidNet's regional purchasing groups, including the MITN Purchasing Group. Governments wishing to learn more about the benefits of better transparency and efficiency in purchasing should visit https://www.bidnetdirect.com/buyers.