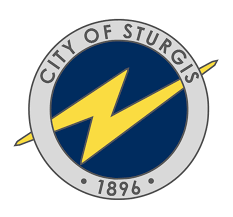 Registered vendors can access bids, related documents, addendum and award information.
STURGIS, Mich. (PRWEB) December 07, 2022
The City of Sturgis officially announced today it has joined the MITN Purchasing Group, an e-procurement system from Bidnet Direct that provides over 275 local government agencies throughout Michigan a solution for bid and vendor management. The City of Sturgis invites all potential vendors to register online with http://www.bidnetdirect.com/mitn/cityofsturgis to access its upcoming solicitations.
The City of Sturgis is now able to publish all of their bid opportunities on the MITN Purchasing Group site, by doing this they will be able to track every step of the process and have a more transparent bid process. Participating government agencies utilizing the MITN Purchasing Group can track vendors interested in a specific bid, as well as finding out which ones download the documents.
"What a game changer it is to be able to track every step taken during the bid process, from publishing the bids and RFPs, to seeing which vendors are interested and who has downloaded the documents and addendums," says City of Sturgis Controller Holly Keyser, "Joining the MITN Purchasing Group was a smart step for our organization in being able to track and streamline our bid process, and it's also a benefit to our vendors as they have access to more bid opportunities and the information they need is readily available to them."
The City of Sturgis invites all local vendors to receive access to its upcoming solicitations by joining the MITN Purchasing Group. Vendor benefits of registering on http://www.bidnetdirect.com/mitn/cityofsturgis include:

Centralized Location to Opportunities from all 278 Participating Agencies
Notification of Term – Contract Expiration
Bid Alerts Customized to the Vendors' Products or Services Provided
Full Customer Service Support
About the City of Sturgis:
The City of Sturgis is located on the Michigan-Indiana border. The population is
approximately 11,000.
OUR MISSION:
To deliver high-quality public services in a professional, efficient & nondiscriminatory manner to its residents & businesses.
To continue to strengthen the economy and quality of life.
To ensure that the expression of views by citizens are recognized and responded to by the City.
About Bidnet Direct:
Bidnet Direct, powered by mdf commerce, is a sourcing solution of regional purchasing groups available at no cost to local government agencies throughout the country. Bidnet Direct runs regional purchasing groups, including the MITN Purchasing Group, across all 50 states that are used by over 1,600 local governments. To learn more and have your government agency gain better transparency and efficiency in purchasing, please visit https://www.bidnetdirect.com/buyers