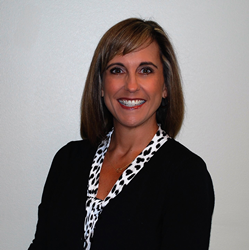 "We're excited to announce that as our cityCURRENT efforts and impact have grown in Nashville, so has our team with the addition of a new team member and Nashville Market President, Kelly Roy Meyers," said Jeremy C. Park, cityCURRENT CEO.
MEMPHIS, Tenn. (PRWEB) September 03, 2019
cityCURRENT announced today the addition of Kelly Roy Meyers as Nashville Market President following great success for the organization focused on moments and media along with philanthropy and volunteerism to "power the GOOD."
Meyers will be focused on continuing the growth in Middle Tennessee through cultivation of new business relationships and increasing the number of corporate partners while working with the team to continue strengthening connectivity between partners and the community. Meyers and the cityCURRENT team in Nashville, which includes Joslyn Hebda, Eileen Vick and Meredith Taylor, will continue developing more programs and opportunities that will be valuable and impactful for business and community leaders, and the city and region, as a whole. Meyers brings 25 years of leadership and relationship-building experience with a proven track record of business growth and development, as well as nonprofit board service, volunteerism, and engagement in the Nashville community.
"We're excited to announce that as our cityCURRENT efforts and impact have grown in Nashville, so has our team with the addition of a new team member and Nashville Market President, Kelly Roy Meyers," said Jeremy C. Park, cityCURRENT CEO. "Kelly's 25 years of leadership experience and trusted relationships in the city will serve our partners and our organization very well, and it will allow us to do even more to grow, develop, and make a greater difference. Our mission is to power the GOOD, so the more we can grow our efforts, the more we can magnify our impact and make a greater difference."
cityCURRENT is comprised of more than 100 corporate partners, including some of the world's largest employers like FedEx, AutoZone, Cummins Inc., Kroger, and Smith & Nephew, along with mid-size and smaller companies. Lipscomb & Pitts Insurance is the title sponsor in both Memphis and Nashville, and provides operational support, as well. In each city, these corporate partners are exclusive in their core business categories and join forces and funds to do as much good as possible. This model enables the organization to fully underwrite the costs of all efforts, so that it can invite citizens to participate in a wide variety of free events and programs, to focus on philanthropy and helping nonprofits, and also to produce an array of positive-oriented media, including television and radio shows. The partners truly function as a team, physically serving in the community together, sharing ideas, resources, and referrals, as well. cityCURRENT does offer some partner-only programs and events, as well as the free community events, which are open to the public.
Key Highlights and Growth in the Nashville Market Include:

Girls Write Nashville, a 501c(3) nonprofit pairing Nashville girls with professional musician mentors, received $65,000 in grants from Gannett/USA Today after they submitted a GOODworks video produced in kind by cityCURRENT.
The August 2019 cityCURRENT Signature Breakfast in Nashville hit record high attendance with over 400 RSVPs of business and community leaders coming out to participate and help power the GOOD in Middle Tennessee.
Launched the popular GET ON BOARD series in Nashville that helps individuals become more successful with their nonprofit board service. Partnered with the Center for Nonprofit Management and the first event brought together over 75 current and prospective board members to learn from leading experts in nonprofit board management.
Mobilized volunteers to help pack over 13,000 backpacks for United Way of Metro Nashville & Williamson County.
Launched the cityCURRENT Radio Show, which has now been airing for over a year on all five Cumulus Media Nashville radio stations, including 104.5 The Zone, 95.5 NASH ICON, SuperTalk 99.7 WTN, NASH FM 103.3, and 92Q, with each episode featuring interviews with local nonprofit, government, and business leaders.
Created cityCURRENT Nonprofit Tour series giving Nashvillians an exclusive behind the scenes look at local nonprofits, including a private rehearsal of Ben Folds' "Modern Masters" at the Nashville Ballet, the newly installed soundBox exhibit at Adventure Science Center, an on the ice experience with the Nashville Predators Foundation, and a hands-on engagement with St Luke's Community House's Christmas Toy Market.
Launched the Women in Business & Philanthropy lunch series, bringing together women of all ages and industries to share mentorship and inspiration. These lunches typically now have a waiting list due to the popularity.
Hosting a Samaritan's Feet Shoe Distribution in Nashville in November where cityCURRENT will team up with Nashville Inner City Ministry to wash the feet of hundreds of youth, giving them new socks and shoes.
Grown corporate partnerships in Nashville to include ARS/Rescue Rooter; ServisFirst Bank; Spicer Rudstrom, PLLC; Anderson Piping Co.; Artz & Entertainment; Better Business Bureau of Middle Tennessee; C Spire; Chris White Wealth Team; CitiValet; Creation Studios; Cumulus Media Nashville; Dixon Hughes Goodman LLP; Dominion Payroll; eBiz Solutions; Energy Lighting Services; Executive Speakers Bureau; Expedient; Flash Staffing; Frontier Basement Systems; I.C. Thomasson Associates; John G. Brady Insurance Planning; Kiesewetter Law Firm; Maxwell Roofing; Mednikow; Minuteman Press; Novatech; Quickcuts Media; Randolph Business Resources; Rise Biscuits, Donuts & Righteous Chicken; Skillway; SRP Contractors; Sweet Magnolia Tours; The BC Team at Compass RE; The Budd Group; The Inside Story; The Standard at The Smith House; TriStar Asset Management; Vaco; and WKRN-TV / ABC
Hosted 103 events in Nashville between cityCURRENT's launch in April 2018 to December 31, 2018.
Overall, cityCURRENT is intently focused on serving the community and bringing organizations and citizens together to make a difference. The name, cityCURRENT, is itself a calling for people to become the electric CURRENT powering GOOD in the city; and as such, the organization is dedicated to bringing everyone together, in order to provide enrichment events, foster collaboration and teamwork, champion positives, and empower giving back.
PHOTOS:
Download all imagery:
https://www.dropbox.com/sh/7h83k1sia6iaiwt/AACODXCylw3klyHjlgJgTh9Ja?dl=0
Download photo file here:
https://www.dropbox.com/s/4v6h58zmkeswrz2/Kelly%20Roy%20Meyers.JPG?dl=0
Kelly Roy Meyers, Nashville Market President
Download photo file here:
https://www.dropbox.com/s/snyuuoa5j8ap8np/cityCURRENT%20Team.jpg?dl=0
cityCURRENT Team at Signature Breakfast
Left to Right: Jeremy C. Park, CEO, cityCURRENT; Andrew Bartolotta, Director of Digital Media; Allison Carson, Director of Operations and Communications; Manny Ohonme from Samaritan's Feet; Meredith Taylor, Community Relations Manager; former NFL Running Back, Jonathan Stewart; Kelly Roy Meyers, Nashville Market President; Johnny Pitts, Founder; Joslyn Hebda, Nashville Market Director; and special guest, Justin Jackson (not pictured is Eileen Vick, Nashville Event Manager)
Download photo file here:
https://www.dropbox.com/s/ulk25ndksf8nssh/Women%20in%20Business%20%26%20Philanthropy.jpg?dl=0
Women in Business and Philanthropy Lunch
Download photo file here:
https://www.dropbox.com/s/at2mcn6wa1o761z/Guests%20on%20cityCURRENT%20Radio%20Show%20on%20Cumulus%20Media%20Nashville.jpg?dl=0
Guests on the cityCURRENT Radio Show that airs across all five Cumulus Media Nashville stations (104.5 The Zone, 95.5 Nash Icon, SuperTalk 99.7 WTN, Nash FM 103.3, and 92Q).
Left to Right: David Haddock and Katie Claiborne from the National Multiple Sclerosis Society and Bike MS, Taneisha Gordon from Sukhino Designs, and John J. Donahue, CEO and Chairman of axialHealthcare.
Download photo file here:
https://www.dropbox.com/s/qgxeib0im2cauli/Supporting%20Nashville%20Rescue%20Mission.jpg?dl=0
Supporting the Nashville Rescue Mission with a food drive.
Download photo file here:
https://www.dropbox.com/s/8dxvoxlwq2y4b6x/Supporting%20Nashville%20Rescue%20Mission%202.jpg?dl=0
Supporting the Nashville Rescue Mission with a food drive.
For more information, visit:
http://www.cityCURRENT.com
https://www.facebook.com/cityCURRENT/
https://twitter.com/cityCURRENT
https://instagram.com/cityCURRENT
About cityCURRENT:
cityCURRENT is a privately-funded catalyst working to power the GOOD in the Mid-South and Middle Tennessee. A team of more than 100 businesses, comprised of some of the largest employers in the world to mid-size and smaller firms, have joined forces and funds to make a difference through philanthropy and volunteerism, hosting more than 200 free community events each year, and producing an array of positive-oriented media.
Since the organization's founding in Memphis in 2005 (originally as the Lipscomb Pitts Breakfast Club) and its expansion into Nashville in 2018, cityCURRENT has served the community by hosting seminars and workshops, weekly getCONNECTED lunches and panel discussions, bringing in national guest speakers with their Signature Speaker Series, volunteer days and nonprofit tours, and coordinating a variety of other events to enrich and engage the community. cityCURRENT corporate partners underwrite these events, so they are free for the community to attend.
The organization provides easy, turnkey opportunities for organizations and individuals to become more engaged in the community and strategically leverages charitable giving and collective resources to make an even more significant impact. On the media side, cityCURRENT produces and hosts television and radio shows, along with a podcast, and also has two books and a weekly newspaper column focused on spotlighting positive news and stories that serve to inspire more people to get involved in the community.
Overall, cityCURRENT has received international recognition for their innovative approach to corporate philanthropy and social entrepreneurialism. For more information visit: http://www.cityCURRENT.com.