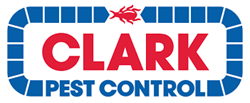 MISSION VIEJO, Calif. (PRWEB) January 09, 2020
Sentinel opened its doors in 2013, when husband-and-wife team Tom and Patti Ball envisioned a family-run company that could provide effective pest control and excellent service to customers across southern California's Orange County. Tom has over 25 years' field experience as a technician, and before Sentinel, he helped build pest departments at three other companies, earning a reputation for quality work and exceptional customer service. Patti, with nearly two decades' experience in the pest management industry, enhanced Sentinel's focus on customer service with her deep knowledge of the business, compassion, and professionalism.
Sentinel has four employees, and its state-licensed technicians have been thoroughly vetted and trained by Tom and Patti to deliver the level of service that their company's customers have come to expect. That commitment to customer satisfaction is shared by Clark Pest Control.
In 1950, when Charlie Clark opened his first Clark Pest Control office in the heart of California's Central Valley, he had a vision — focus on exceptional customer service while incorporating the latest innovations in pest control. Mr. Clark began with one truck and, by holding fast to his vision, he grew his business into the largest family-owned pest management company on the West Coast. Today, Clark Pest Control has 23 service centers spread across most of California and northern Nevada, and it has over 1,000 dedicated employees, with many of them associated with the Clark organization long term.
As Clark has grown, so has its portfolio of services — with residential Year-Round Pest-Away® and termite control now complemented by commercial pest management, commercial grounds care services, weed control, residential turf and ornamental services, bed bug remediation, rodent exclusion and insulation, burrowing rodent control, home improvement construction, and much more. Clark Pest Control today is a diversified, forward-thinking pest management company with a dedication to exceed its customers' expectations with the best pest management and associated services that can be found anywhere.