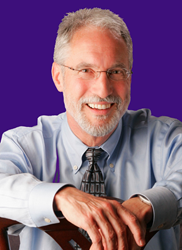 Portland, OR (PRWEB) August 07, 2017
Many people have received a call from a debt collector at one time or another, either for a debt they legitimately owe or for a debt that they never owed, or paid off long ago. "Many debt collection calls are legitimate," said Clarke Balcom, founder of Clarke Balcom Law, a bankruptcy and consumer law attorney in Portland, OR. "However, they cross the line into unlawful when the purpose of the call is to harass or collect a debt that is not owed by the individual they are calling."
Unfortunately, some debt collection agencies encourage their employees to use whatever tactic works, whether that tactic is legal or not. Examples of unlawful tactics include calling family and friends and discussing the debt with them or calling the individual's employer to discuss the debt. Other collection abuses include yelling at the individual, making rude comments, or making various threats.
"It's extremely upsetting to have others contacted about your debt," noted Balcom. "But there are things you can do to stop this and to fight back. "We have filed numerous lawsuits against debt collectors and not only forced them to stop the harassment, but also have gotten monetary settlements and awards for our clients. In a large majority of our cases we have also been successful in getting the underlying debt forgiven."
No. 1: Contact a consumer attorney. Each state has its own debt collection laws, in addition to the federal law called the Fair Debt Collection Practices Act. "Many consumer attorneys will take this sort of case on what is called a 'contingency basis,'" added Balcom. "This means that there is no out-of-pocket cost to the individual. The attorney gets paid through the lawsuit itself."
No. 2: Don't ever erase messages or voicemails that are abusive or threatening. It is imperative to take good notes, including the name of the collection agency, the name of the individual collector, the date of the call, what was said, and how long the call lasted. "Your attorney will need all of this information to do a good job for you," concluded Balcom. "Whether you are being pursued for a debt that you don't owe, or being harassed by someone collecting on a debt, you have rights. When you use those rights and sue for unlawful behavior, it helps cut back on all debt collection abuse."
About Clarke Balcom, Clarke Balcom Law
Consumer attorney Clarke Balcom is admitted to state and all federal courts, as well as to the U.S. Tax Court. He has a Certificate in Federal Tax Law from the Northwestern School of Law and is a member of the Oregon State Bar and Multnomah Bar Association. He is also the Chairperson Elect for the Debtor Creditor Section of the Oregon State Bar. Clarke Balcom Law specializes in abusive debt collection, bankruptcy, debt settlement, mortgage and foreclosure, and tax problems. For more information, please call (503) 224-5950, or visit http://www.clarkebalcomlaw.com. The law office is located at 1312 SW 16th Ave., 2nd Floor, Portland, OR 97201.
About the NALA™
The NALA offers small and medium-sized businesses effective ways to reach customers through new media. As a single-agency source, the NALA helps businesses flourish in their local community. The NALA's mission is to promote a business' relevant and newsworthy events and achievements, both online and through traditional media. The information and content in this article are not in conjunction with the views of the NALA. For media inquiries, please call 805.650.6121, ext. 361.