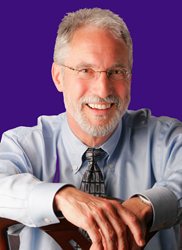 If you are one of the millions of taxpayers who owe back taxes to the IRS there are certain actions you can take to protect yourself from garnishment.
Portland, OR (PRWEB) August 29, 2017
Finding out that your bank account has been emptied by the IRS for past-due taxes is a nightmare scenario. "If you are one of the millions of taxpayers who owe back taxes to the IRS there are certain actions you can take to protect yourself from garnishment," said Clarke Balcom, founder of Clarke Balcom Law, a bankruptcy and consumer debt attorney in Portland, OR.
In order to assist those who owe back taxes, Balcom lists the following five tips:
No. 1: An Offer in Compromise (OIC) can be an effective tool to greatly reduce the amount one pays to the IRS to satisfy their tax obligation. "However, to submit an offer that will be accepted takes work and planning," said Balcom. "This is not something an individual should do on their own unless he or she is financially sophisticated."
No. 2: Innocent Spouse Relief. This may relieve one from additional tax owed if their spouse or former spouse failed to report income, reported income improperly or claimed improper deductions or credits.
No. 3: Currently not Collectible status. "If you have very little income you may be able to get yourself placed on Currently not Collectible (CNC) status," noted Balcom. "If you have CNC status, the IRS will not pursue you for back taxes that are owed."
No. 4: Filing a bankruptcy. This will stop all garnishment attempts on an immediate basis. "And, under certain circumstances, individuals may be eligible to eliminate tax debt in full, or to eliminate tax penalties," added Balcom. "Look for a bankruptcy attorney who is experienced in discharging tax debt through bankruptcy."
No. 5: Payment plan. If an individual doesn't have other options, the IRS is often willing to work out a payment plan that is affordable.
"People worry that if they file tax returns but don't have the money to pay what is owed, they will be in a worse position with the IRS. But this is a dangerous misconception," concluded Balcom. "Filing your taxes as close to on time as possible is important, as the IRS typically will attach a penalty to late-filed tax returns, increasing the total amount owing. Lastly, if a few years have gone by since a return was due and the IRS suspects that the taxpayer has significant income, they may file what is termed a 'Substitute for Return.' In effect they are filing your return for you, but without the benefit of any valid expenses or deductions. Take action right away if you are contacted by the IRS for past-due taxes."
About Clarke Balcom, Clarke Balcom Law
Consumer attorney Clarke Balcom is admitted to state and all federal courts, as well as to the U.S. Tax Court. He has a Certificate in Federal Tax Law from the Northwestern School of Law and is a member of the Oregon State Bar and Multnomah Bar Association. He is also the Chairperson Elect for the Debtor Creditor Section of the Oregon State Bar. Clarke Balcom Law specializes in tax problems, bankruptcy, debt settlement, mortgage and foreclosure, and abusive debt collection. For more information, please call (503) 224-5950, or visit http://www.clarkebalcomlaw.com. The law office is located at 1312 SW 16th Ave., 2nd Floor, Portland, OR 97201.
About the NALA™
The NALA offers small and medium-sized businesses effective ways to reach customers through new media. As a single-agency source, the NALA helps businesses flourish in their local community. The NALA's mission is to promote a business' relevant and newsworthy events and achievements, both online and through traditional media. The information and content in this article are not in conjunction with the views of the NALA. For media inquiries, please call 805.650.6121, ext. 361.