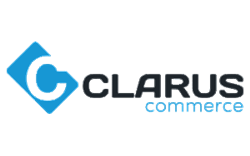 "At Clarus, we are committed to making positive impacts in our local communities and are honored to collaborate alongside Vin on the Villano-Clarus Scholarship." — Tom Caporaso, CEO, Clarus Commerce
ROCKY HILL, CONN (PRWEB) March 26, 2021
Clarus Commerce, the only company solely focused on building, managing and optimizing customizable premium loyalty programs for retailers, today announced it has collaborated with The Hartford Foundation to sponsor a scholarship fund for high school seniors who plan to begin pursuing an undergraduate career in 2021.
The joint scholarship will be in collaboration with Vincent Villano, who founded Clarus in 2001, and will be awarded on an annual basis. While this scholarship fund will be dynamic on an ongoing basis, this year, Clarus is focusing on young women who have an academic interest in technology and entrepreneurship.
According to McKinsey, women make up just 19% of bachelor's computer and information science degree recipients and 26% of the computing workforce. The Villano-Clarus Scholarship will aim to identify an individual who meets the following criteria:

Graduating high school senior who lives in or attends high school in one of the 29 towns in the Greater Hartford region
Entering a 2- or 4-year college and pursuing an undergraduate degree on a full-time basis
Have achieved academic success in high school and show promise of continued academic achievement at the college-level
In need of financial assistance to attend college
Have been involved with volunteer, community service and/or extracurricular activities
Are female and interested in technology or entrepreneurship
"I've always believed that education is a cornerstone not only to personal growth and fulfillment but also to developing a stronger society," said Villano. "Unfortunately, it's also become inaccessible for so many in our state and across the country. My hope is that we can help provide much-needed assistance to underserved students in our community and, perhaps, play a small role in helping shape our leaders of tomorrow."
Villano has worked with The Hartford Foundation on similar scholarship opportunities since 2013. The Villano-Clarus Scholarship is a great testament to the ongoing values he's instilled within the company that live on today and inspired initiatives such as Clarus Cares — a program centered around giving back to the local community.
"At Clarus, we are committed to making positive impacts in our local communities and are honored to collaborate alongside Vin on the Villano-Clarus Scholarship," said Tom Caporaso, CEO at Clarus. "Together, we hope to inspire future leaders who will ignite a passion for continuous learning and service in all of those they interact with."
The deadline to apply for the scholarship is April 1, 2021. The selection process includes the Hartford Foundation for Public Giving Board of Directors' approved selection committee through an objective and nondiscriminatory process. Members of Clarus along with Villano will also join the committee.
To learn more about the scholarship and how to apply, click here.
About Clarus Commerce
Clarus Commerce—where customer loyalty meets subscription revenue—is the only company solely focused on building, managing and optimizing customizable premium loyalty programs for retailers. The company provides the full suite of services needed for a successful loyalty program, which includes the technology platform, client services, strategy, creative, marketing, analytics, IT and operations. Clarus Commerce was founded in 2001 and is headquartered in Rocky Hill, Connecticut. For more information, please visit http://www.claruscommerce.com.