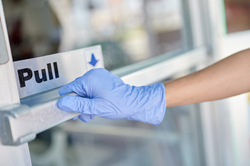 -let's not allow money to stop us from protecting each other.
ROSWELL, Ga. (PRWEB) April 29, 2020
After the Lockdown in Atlanta was lifted by the Governor of Georgia, the owner of 3kings Cleaning Services was inspired by the support from Atlanta mayor Keisha Lance Bottoms- who launched the City of Atlanta Senior Food Assistance program. 3kings Cleaning Services is offering Office Commercial Disinfecting Cleaning, at no additional charge, for all Georgia small businesses.
The owner of the company wanted to take action that will help the local economy and keep workers safe from Covid-19 by cleaning high volume public places, such as libraries, daycare centers and small offices. "We all have been on a 3-week lockdown," says Terrance, the owner of 3kings Cleaning. "We all went through financial hardship, but let's not allow money to stop us from protecting each other. If we have a talent or skill or trade- we should help each other, not wait for the situation to get worse."
The "Free" or charity cleaning comes in the form as an additional service for all new and current customers who own a small business in Georgia. 3kings Cleaning is offering Disinfecting Service on top of any office or commercial cleaning for small businesses within a 30 Mile radius of Roswell, Ga- at no additional charge. Just call their office 7 days a week and ask about the details and other Charity Cleaning promotional offers.
3kings Cleaning is Military Veteran Owned, a member of the IJCSA and Better Business Bureau-helping the local and surrounding areas of Roswell, Marietta and Atlanta for over 10 years-cleaning offices, carpets and provides commercial air duct and sanitation cleaning services.
3kings Cleaning LLC is a small, full service cleaning service provider, located at 300 Colonial Center PKWY, Roswell, Ga 30076. Available 7 Days a Week - Call (404) 829-1141.