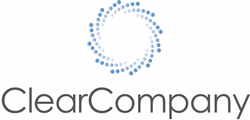 Businesses that forecast better win. Without a good planning tool, companies have to forecast by hedging their key performance indicators.
BOSTON (PRWEB) June 11, 2020
ClearCompany, the premier talent management platform for talent acquisition, employee engagement, performance management, and planning and analytics, today announced the release of Workforce Planning. This powerful new tool enables HR and finance departments to join forces and accurately align talent initiatives with business goals and budgets, creating effective headcount plans for any business cycle.
ClearCompany Workforce Planning solves one of HR's biggest challenges: building strong partnerships with the finance and executive departments that allow a company to be nimble, and make smarter, faster people decisions. By centralizing headcount and organizational planning, Workforce Planning enables teams to craft headcount plans and understand their implications more efficiently.
"Businesses that forecast better win. Without a good planning tool, companies have to forecast by hedging their key performance indicators," said Andre Lavoie, chief executive officer and co-founder of ClearCompany. "Imagine if you could fully realize your annual business plan without the hedge. How much more effective could you be? We are giving companies back that competitive edge by making their people decisions much more impactful than their competitors'."
Workforce Planning comes coupled with People Analytics, ClearCompany's advanced data visualization tool. Together, this dynamic suite of planning tools provides transparency and access to critical information, empowering all stakeholders to iterate, optimize and plan quickly and accurately. The combination of historical, role-specific data from People Analytics and the rapid forecasting power of Workforce Planning enables organizations to gain meaningful insights into the drivers of employee and business performance, such as employee engagement, workforce diversity, gender balance, pay equity, tenure, attrition, and attributes of top performers.
Workforce Planning and People Analytics set the stage for organizations to effectively plan during any business cycle, ensuring they have the right people in the right roles at the right time. ClearCompany is committed to providing businesses with the tools they need to both navigate through the next several months and set themselves up for ongoing success.
About ClearCompany
For 15 years, ClearCompany has helped companies achieve their missions with software and best practices to plan for, find, and keep hundreds of thousands of A Players across business cycles. We designed and built a unified platform to deliver exceptional headcount planning capabilities, unparalleled hiring and onboarding experiences, company-wide goal alignment, and performance management that drives companies forward.