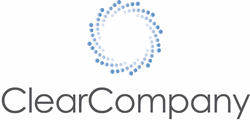 After so much success in Denver last year, we are thrilled to be returning to Boston for TSC 2019!
BOSTON (PRWEB) December 12, 2018
ClearCompany, the leading talent management software solution that helps companies identify, hire and engage more A players, today opened registration for the fourth annual Talent Success Conference in Boston on Sept. 10 and 11, 2019.
The Talent Success Conference welcomes human resources and talent acquisition professionals from small to medium-sized businesses to join in expertly curated sessions to share best practices in talent management.
"After so much success in Denver last year, we are thrilled to be returning to Boston for TSC 2019," said Sara Pollock, Vice President of Marketing at ClearCompany. "We have always planned this event with a focus on content that will be directly relevant to HR practitioners. Attendees gain actionable insights from a session lineup comprised of top industry professionals who have faced and overcome similar challenges. We look forward to continuing to grow this premier conference for the fourth year next September."
ClearCompany provides attendees with an agenda full of the highest quality content designed to empower practitioners to engage and retain more top talent. This intimate conference serves as an extension of the best practices and methodology that each ClearCompany client gains access to upon implementation.
Passes are now on sale at a holiday rate of $595 per registrant. Tickets include keynotes from top speakers, access to all sessions and product workshops, opportunities to network with peers, partner-led events, meals throughout the conference, and it all takes place in a hub of history and technical innovation, the city of Boston.
About ClearCompany:
For more than a decade, ClearCompany has helped companies identify, hire and engage hundreds of thousands of A players from among millions of applicants. We designed and built an organic, unified platform to deliver better hiring experiences, seamless onboarding, company-wide goal alignment and performance management, all driven by best practices.