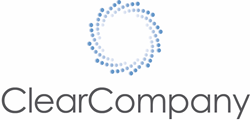 "[Steve's] expertise in developing and leading sales teams, driving revenue and growth, and his ability to identify business opportunities will be invaluable to ClearCompany as we continue to scale and accelerate growth."
BOSTON (PRWEB) June 14, 2021
Leading Talent Management Platform ClearCompany announced today that Stephen Kapusta will join as its Vice President of Sales. As VP of Sales, Kapusta will be responsible for the company's direct sales strategy and execution, reporting to the CRO, Brian Campbell, in the company's Boston headquarters.
A seasoned HCM executive, Kapusta brings to ClearCompany more than 25 years of experience and a proven track record of leading and motivating high-performing sales teams. He joins ClearCompany from ADP (NASDAQ: ADP), where he was a consistent top performer serving most recently as Division Vice President of Strategic Partners. Kapusta joins ClearCompany's executive team during a period of record hiring for the tech company, which saw a 162% increase in hiring in the second quarter of 2021.
"We are excited to welcome Steve during such an exciting time for our company," said CRO Brian Campbell. "His expertise in developing and leading sales teams, driving revenue and growth, and his ability to identify business opportunities will be invaluable to ClearCompany as we continue to scale and accelerate growth."
"I am absolutely thrilled and humbled to join the ClearCompany team. Not only does ClearCompany have the premier talent platform in the market; their people and culture are top-notch as well," said Kapusta. "That combination is really exciting and provides an incredible runway for growth."
ClearCompany, the premier talent management platform for talent acquisition, employee engagement, performance management, and workforce planning and analytics, is headquartered in Boston with operations in 30 U.S. cities and more than 2,000 clients in industries ranging from manufacturing to retail.
About ClearCompany
For 16 years, ClearCompany has helped companies achieve their missions with software and best practices to hire, retain, and engage, hundreds of thousands of A Players. We designed and built a unified platform to deliver exceptional headcount planning capabilities, unparalleled hiring and onboarding experiences, company-wide goal alignment, and performance management that drives companies forward.