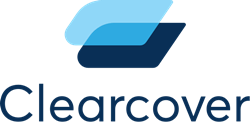 CHICAGO (PRWEB) August 26, 2020
Clearcover, the smarter car insurance choice, today announced two new executive hires, Norman Smagley as Chief Financial Officer and Vandana Venkat, as Chief Insurance Officer.
Smagley has over 25 years of experience under his belt, serving as a Chief Financial Officer for a variety of both public and private equity-backed companies across industries including technology, financial services, pharmaceutical, retail, industrial, and publishing.
Prior to joining Clearcover, Smagley served as the Chief Financial Officer at Esono, where he helped more than double the company's revenue through both acquisition and organic growth in just over a two year period. As the Chief Financial Officer and Executive Vice President of Gogo LLC, Smagley helped scale the company from under $100M to $700M in revenue. In the process, he built a world-class finance team and guided the company through its IPO. Prior to that, Smagley served for eight years as Senior Vice President and Chief Financial Officer of Rand McNally, where he orchestrated a pivot from publishing to digital products. He holds a master's degree in finance and a bachelor's degree in economics from The Wharton School of the University of Pennsylvania.
Venkat has more than 15 years of experience in the Property and Casualty insurance industry. Her recent roles include leadership positions at PURE Insurance, Allianz, and Progressive. Venkat has a proven track record of delivering results through building and developing high performing practices. Her areas of expertise include insurance product management, launching innovative products, direct marketing, and predictive analytics. She holds a master's degree from the University of Illinois in Applied Mathematics and Operations Research.
This announcement comes on the heels of another year of explosive growth for Clearcover. In January, the company closed a $50M Series C, bringing total funding to more than $104 million since its 2016 founding. Clearcover recorded sales growth of 120% year-over-year in Q2 of 2020, and is rapidly approaching the $100 million run rate milestone. In addition, the company continues to build momentum through COVID-19 as well, hiring upwards of 50 new full-time employees since March. The brand was also selected as one of the recipients of Inc.'s 2020 Best Workplaces Award.
"The opportunity in front of us is massive. To fully capture it, we need talent with great depth and experience," said Kyle Nakatsuji, Co-Founder and CEO of Clearcover. "Norm and Vandana each add to that depth and will be key leaders in our organization as we scale our business and continue to deliver exceptional products and thoughtful experiences to our customers and partners. We're particularly proud they have chosen to continue their already successful careers at Clearcover because both are also proven cultural leaders who share our passion for building great workplaces and developing team members at all levels."
Based in Chicago, Clearcover has hired 120 new team members over the last 12 months. Clearcover targeted its hiring on leadership roles that would help the company achieve long-term strategic initiatives and would enhance an already strong corporate culture. The strength of the culture is a result of its commitment to its Core Values philosophy and its belief that in order to win in a competitive industry all team members must be naturally curious and have a bias towards action.
Today, Clearcover is available in Arizona, California, Illinois, Ohio, Louisiana, Texas, Utah, and Wisconsin, with further plans to expand in the coming months. The company is on a quest to build a digital insurance company for the digital customer to make insurance more convenient in the moments a customer needs it.
To learn more about joining Clearcover's team, visit here: https://clearcover.com/careers/.
About Clearcover
Clearcover is the smarter car insurance choice, offering better coverage for less money. Clearcover's customer-first, service-focused model powered by advanced technology delivers a convenient, reliable, and affordable experience. Built for today's driver, Clearcover takes the guesswork out of car insurance, making it easy to save money, get insured, and get serviced on the go. Learn more at https://clearcover.com/ and keep in touch at @clearcover or visit https://www.facebook.com/Clearcoverinc/.