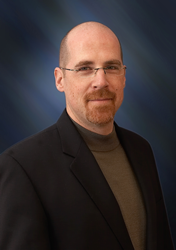 "I am so excited to support the growth of Frederick County's burgeoning business community by helping them navigate today's complex technology demands." – Brian Scott
FREDERICK, Md. (PRWEB) August 03, 2020
As technology continues to pervade all aspects of business operations, companies need experienced and expert direction to strategically leverage technology to accelerate growth and differentiate themselves from competitors. Fractional or virtual CIO services provide strategic direction, expert management, and experienced execution required for companies to succeed in today's complex and tech-centric business environment.
Today, technology products and services are fundamental to all aspects of running a business. Software-as-a-Service (SAS) systems support all departments including HR, finance, and operations. Data backups, hosting, disaster recovery, and software development have moved onto the cloud. Cybersecurity risks are very real and continue to grow with sources reporting a 50% increase in ransomware and malware attacks year over year. With the COVID-19 pandemic, virtual worker connectivity and communications are paramount today than ever before. Successful businesses are those that leverage technology to accelerate growth and minimize risks by effectively supporting the strategic objectives of the organization. Although businesses of all sizes face these complex challenges and the infusion of technology, SMB's rarely have the budget to support a full-time CIO. The answer is a virtual or fractional CIO.
Brian Scott is a Frederick resident, working and living in the area for the past eighteen years. Utilizing his twenty years of experience as Chief Information Officer for a prominent national company, Brian launched ClearTone Consulting LLC with the goal of helping small and medium sized businesses win in their marketplace by strategically leveraging technology. Brian offers expert guidance and management in areas such as software and product development, networking, data center operations, cybersecurity, and business systems.
"I am so excited to support the growth of Frederick County's burgeoning business community by helping them navigate today's complex technology demands." – Brian Scott
ClearTone Consulting LLC offers expert strategic technology leadership to the SMB community. Supporting businesses with development of their strategic technology vision, implementation of their technology roadmap, protection from cybersecurity risks, support of their computing and data assets, and development of their IT teams, ClearTone Consulting LLC offers experienced and expert virtual CIO services.