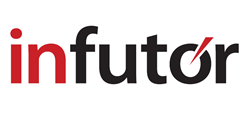 Infutor gives Lumentis the ability to empower our customers marketing teams with powerful, rich identity data that the largest brands have at their fingertips to reach their target audiences - John Paul Mains, CEO and Founder, Click Laboratory
OAKBROOK TERRACE, Ill. (PRWEB) October 01, 2020
Consumer identity management expert Infutor today announced that Click Laboratory, a digital marketing agency, has integrated its on-demand identity resolution solution ID Max with Click Laboratory data marketing platform Lumentis.io. Tapping into Infutor's robust identity completion and enhancement data on-demand with Lumentis, Click Laboratory was able to increase a mid-market e-commerce brand's paid media campaign Return on Ad Spend (ROAS) by 8.7 with a yield of 2.5 times in multichannel return from direct mail.
"Catering to small and mid-sized retail brands, both e-commerce and brick and mortar, our mission is to level the marketing playing field against big businesses using Lumentis.io," said John Paul Mains, CEO and Founder, Click Laboratory. "Infutor gives Lumentis the ability to empower our customers marketing teams with powerful, rich identity data that the largest brands have at their fingertips to reach their target audiences."
Through Infutor's ID Max API, Lumentis.io can increase the reach of omnichannel campaigns - social, PPC, SEO, email, direct mail - for small and mid-size brands by matching and completing customer profiles with highly relevant data for the small business. In addition, brands have access to enhanced attributes, e.g., homeownership, household income, marital status, purchasing power, and advanced analytics for modeling and predictive intelligence insights. With a single consumer identity marker like a name, address, phone, mobile or email, ID Max instantly delivers complete identity data as well as attribute enhancements.
"We love supporting agencies that can utilize our rich data assets and can extend audience targeting across multichannel campaigns to deliver more personalized engagements," said Gary Walter, CEO of Infutor. "On-demand access to robust identity solutions is a business imperative for agencies and in-house marketers that need intelligent, yet easy solutions to reach hard to find consumers."
ID Max relies on Infutor's TrueSource™ Identity Graph featuring 260 million consumers and 97.5 million daily updates. From inbound call center inquiries and online form fills to email, social or CRM data, ID Max provides the consumer identity resolution that marketers need to drive effective inbound and outbound marketing initiatives.
About Infutor
Infutor is the expert in data-driven consumer identity management. The company is solely focused on enabling brands to instantly gain access to the most complete and accurate information about consumers, exactly when they need it, to make informed marketing and risk mitigation decisions. Infutor's mission is to deliver solutions that accurately identify consumers before, during and in-between engagements, giving brands a secure, privacy-compliant foundation to improve inbound engagement and outbound omnichannel marketing reach, and to minimize losses due to fraud and non-payment. Led by information industry veterans, Infutor is a privately held company founded in 2003 with strategic investments from Norwest Venture Partners. Infutor is headquartered in Oakbrook Terrace, Ill. For more information, visit http://www.infutor.com.
About Click Laboratory
Founded in 2013, and with over 100 customers in the Tampa Bay Area, Click Laboratory helps businesses optimize their digital marketing campaigns to attract the right potential buyers and convert them into customers. Lumentis.io is their marketing platform used to reach consumers across all marketing channels. Marketing teams from the local startup scene to some of the largest in Tampa have seen measurable results by engaging the team at Click Laboratory to optimize their online platforms, SEO and PPC. More information can be found at http://www.clicklaboratory.com and http://www.lumentis.io.