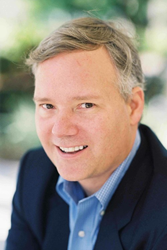 ATLANTA (PRWEB) February 06, 2020
ClickDimensions, the leader in marketing for Microsoft Dynamics, today announced CEO Mike Dickerson's acceptance into the Forbes Technology Council, an invitation-only organization for technology executives to share their thought leadership and perspectives with Forbes audiences.
Through the selection process, Forbes evaluates members based on their diversity of perspective and willingness to give as much as they gain. In addition to those key qualities, Dickerson was selected by a review committee based on the breadth of his experience and knowledge of the technology industry.
"We are honored to welcome Mike Dickerson into the community," said Scott Gerber, founder of Forbes Councils, the collective that includes Forbes Technology Council. "Our mission with Forbes Councils is to bring together proven leaders from every industry, creating a curated, social capital-driven network that helps every member grow professionally and make an even greater impact on the business world."
By serving as a member of the Forbes Technology Council, Dickerson will be invited to work with a world-renowned editorial team to share his valuable technology insights and unique business perspective in original articles on Forbes.com and to contribute to published Q&A panels with other industry experts.
"It is an honor to join the Forbes Technology Council alongside esteemed technology leaders," said Dickerson. "I look forward to taking full advantage of my membership in this prestigious community and sharing with Forbes readers the evolution of the marketing technology landscape and how the industry is constantly innovating to meet the needs of modern marketers."
For more information, visit forbestechcouncil.com.
About Forbes Councils
Forbes Councils is a collective of invitation-only communities created in partnership with Forbes and the expert community builders who founded Young Entrepreneur Council (YEC). In Forbes Councils, exceptional business owners and leaders come together with the people and resources that can help them thrive. For more information about Forbes Technology Council, visit forbestechcouncil.com. To learn more about Forbes Councils, visit forbescouncils.com.
About ClickDimensions
Founded in 2010, ClickDimensions is the leading marketing platform for Microsoft Dynamics, with more than 3,700 customers around the globe and a partner network that spans 76 countries today. As The Marketing Cloud for Microsoft Dynamics™, ClickDimensions is redefining how marketers work and attain results with the only unified marketing technology, analytics and services platform in the market. Made exclusively for and natively built within Dynamics, ClickDimensions allows marketers to leverage technology to its full potential by providing built-in measurable results and insights into revenue impact with world-class services to drive continual improvement. For more information, visit http://www.clickdimensions.com, follow @ClickDimensions on Twitter or email press@clickdimensions.com.