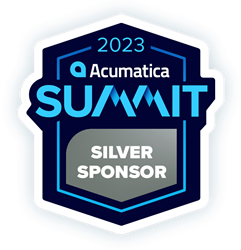 Visit our ProMRO team in booth 501 to learn how our ProMRO integrated solution with Acumatica can help you automate your MRO processes. We look forward to seeing you at the show! - Nancy Phillippi, Clients First Business Solutions
ARLINGTON, Texas (PRWEB) January 31, 2023
Visit Clients First in booth 501 to learn how ProMRO, MRO software helps aviation, heavy equipment and other similar maintenance, repair and overhaul (MRO) companies automate and become more profitable. ProMRO helps to quote faster, track labor and material costing, and track the work history of customer aircraft and equipment, serial numbers, invoicing (AR), payables (AP), Financials, Customer Management, and Marketing, in one easy-to-use system.
ProMRO Acumatica Cloud ERP Integration
ProMRO, MRO software for Acumatica Cloud ERP offers an easy-to-use ERP solution with flexible pricing for small to medium-sized businesses. ProMRO features and capabilities are designed explicitly for MRO processes. ProMRO provides fast quoting, labor and materials costing, customer equipment tracking, serial number recording, sales invoicing and payables – all in one easy-to-use system. ProMRO makes it possible to automate and streamline your operations across multiple departments with robust features and capabilities for sales, shop floor, inventory controls and finance to help improve efficiency, productivity, standardization, cost savings and predictability.
In addition to ProMRO, Clients First will be demonstrating two more enhancements at the show. All three solutions are listed in the Acumatica Marketplace.
CatalogPro - Catalog Enhancements for Acumatica
CatalogPro is a must-have for companies that depend on vendors for their inventory and pricing. Distribution companies that drop ship, just-in-time distributors and/or manufacturers that make to order or IT companies selling licensing from Microsoft, Oracle, etc. Catalog Pro provides greater flexibility and has many features not available in standard Acumatica Cloud ERP such as purchasing catalog items that are not dependent on a sales order. Catalog Pro eliminates the need to set up catalog items as stock items. The catalog does not require all the items to be set up as stock for those one-time purchase items that do not need to clutter up your inventory files. However, you can report on such orders in case it turns out you are selling an item that needs to be a stock item. In addition, there is no need to delete old catalogs by setting up effective dates on older items to the new pricing. You can also notify the sales team of any promotional pricing set to expire on unprocessed orders.
WuConnect for Wufoo Forms for Acumatica
WuConnect is an app to collect leads from any Wufoo form automatically with Wufoo to Acumatica (WTA). WuConnect is a seamless, easy-to-use Acumatica integration that requires minimal effort to set up and use.
Instantly see all of your company's Wufoo forms in the central Control Panel, choose the Wufoo form to integrate and WTA will create the necessary configuration to integrate the selected form with Acumatica. WTA's Simple Form Mapper is easy to use and maps each Wufoo form field to the Acumatica field you choose. Now, when a prospect submits their data using your Wufoo form, that information is immediately available on the Acumatica Leads maintenance screen where leads can be qualified and tracked accordingly. Wufoo form data is instantly collected and inserted into Acumatica's Lead module in real-time reducing your response time to potential revenue-generating customers.
The Clients First Difference
Whether you are a small or large MRO repair shop, you will find that ProMRO has the features and capabilities that give you the power to organize and track your business so that you can efficiently grow. Nothing replaces a live presentation, so please reach out to us to schedule a demonstration for your MRO business.
Clients First consultants have direct experience in the industries we support. The Clients First Texas office is known for its vertical expertise in manufacturing, job shops, maintenance, repair, and overhaul (MRO) for aviation or heavy equipment organizations. We have customers in other industries, too, including make-to-order/engineering job shops, project manufacturing, field services, and wholesale distribution.