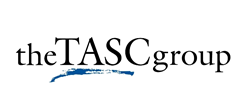 NEW YORK (PRWEB) May 14, 2020
Clients of The TASC Group, a national, full service, public relations and communications firm that focuses on nonprofits, mission driven companies and crisis communications work, have been working tirelessly to serve the nation's most vulnerable populations during the COVID-19 pandemic.
"The missions of our clients are more important now than ever. We are honored to play a small role in helping them do their work," said Larry Kopp, president & CEO of The TASC Group. "At this critical time in our country's history, these organizations have been at the forefront of fighting this pandemic, helping those in marginalized communities, senior citizens, school children, union workers, first responders, medical personnel and incarcerated prisoners."
The David Lynch Foundation, which helps to prevent and eradicate the all-pervasive epidemic of trauma and toxic stress among at-risk populations through promoting widespread implementation of the evidence-based Transcendental Meditation (TM) technique, has launched a new, national initiative, "Heal the Healers Now." The initiative aims to bring the stress-reducing TM technique to medical professionals who are battling the coronavirus pandemic.
United Way of New York City recently launched the COVID-19 Community Fund which will enable over 600 community-based partners throughout New York City to provide assistance to families to weather the crisis. The Fund will help ensure that the city's emergency food providers have the resources they need to stay open and that students have critical learning tools like laptops, books and tablets. The Fund has raised over $8.6 million from supporters including the NFL, the New York Jets, BET, Target and National Grid, among others.
JASA is one of New York's largest and most trusted agencies serving older adults. Providing food deliveries and regular wellness check-ins, JASA has been working to continue serving their clients, who are among the most vulnerable to the novel coronavirus, in a safe manner.
The Eagle Academy Foundation, a network of public schools focused on educating young men of color, has been working to support students while they learn at a distance; and Gathering For Justice, a social justice organization, has focused on reforming the criminal justice system.
If you would like to support these organizations in their work, you can visit the following links: The David Lynch Foundation, United Way of New York City, JASA, the Eagle Academy Foundation and Gathering For Justice.
About The TASC Group
The TASC Group is an independent, full-service communications and public relations firm. TASC was founded as a progressive-minded company dedicated to working with some of the most dynamic and inspiring clients in the world. TASC represents mission-driven private and public companies, organizations, nonprofits, labor groups and community organizations.