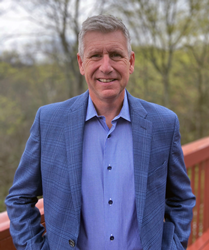 "It is rare to find a company like ClinOne with every ingredient for success in place – from its management team and brilliant virtual trial management technology, to its global operations and visionary roadmap for growth," said Cameron Snider.
DENVER (PRWEB) April 19, 2021
ClinOne, a leader in virtual trial management, took another major step in expanding the reach of its clinical research platform by welcoming industry executive Cameron Snider (LinkedIn) as Vice President of Business Development.
Cameron brings ClinOne a unique perspective that combines business development and operations to support the world's largest pharmaceutical companies. Throughout his career, he has developed a reputation for building deep and trusted relationships with sponsors and CROs researching many therapeutic areas across the clinical trial industry.
Cameron has held key leadership positions in seminal clinical technology companies he helped make highly successful, including TrialNetworks and DrugDev, where he led enterprise-wide sales to strategic Top 20 pharmas. After IQVIA acquired DrugDev, Cameron expanded his portfolio to include an operational role as Head of Global Delivery with a particular focus on a global COVID vaccine program.
"We're thrilled that of all the companies Cameron could have joined, he chose ClinOne," said ClinOne CEO and Co-founder Rob Bohacs (LinkedIn). "I am truly inspired by our team – and every time we add another experienced industry leader like Cameron it further validates the value of our platform and the passion we share for transforming the patient experience. The management team at ClinOne is the best of the best, and our company is being built by proven experts who spent decades leading many of the largest providers in our industry. Demand for our solutions continues to grow at triple-digit annual rates, and Cameron will help us harness and grow that demand with new and repeat customers."
At ClinOne, Cameron will be responsible for driving growth of the company's platform which includes solutions for enterprise-wide eConsent, specialist referrals, patient engagement, dosing management, connected devices, and eSource.
"I've been fortunate to have played a role in some amazing achievements throughout my career, from startup successes to the groundbreaking pace of a global COVID vaccine program," said Snider. "Now, I'm ready to bring those learnings to a new challenge, and I am honored to join this remarkable team. It is rare to find a company like ClinOne with every ingredient in place for success – from its executives and brilliant technology to its global operations and visionary roadmap for growth. I'm excited to be here and I can't wait to share why I'm so impressed by the ClinOne platform."
"With Cameron leading our business development team, we're ready to help the world make clinical trials a little easier, every day," added Bohacs.
To learn more or request a demo, visit http://www.clinone.com.
About ClinOne
The new era of clinical research has arrived. We help you lead the way with a single virtual platform to simplify patient enrollment, consent, data capture, compliance, and engagement. Featuring proven global logistics, the industry's fastest implementation timelines, and an all-star team of senior executives, technologists and service professionals, ClinOne makes clinical research a little easier, every day, for patients and sites worldwide. How can we help you? Bring your challenges and find your solutions at http://www.clinone.com.