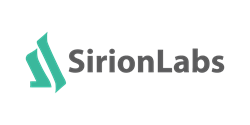 Our Customer Advisory Board (CAB) is the most awaited event on our company's calendar. On behalf of all my SirionLabs colleagues, I warmly welcome our CAB members and guests to this very special get-together."
VIENNA (PRWEB) January 30, 2020
SirionLabs, the value leader in contract lifecycle management (CLM) technology, today announced that the company's annual Customer Advisory Board (CAB) event will be held on 29 January at Raiffeisen Bank's headquarters in Vienna.
SirionLabs CAB represents an engaged group that includes senior procurement, legal and business executives from SirionLabs customers such as Vodafone, Credit Suisse, RBI, Fujitsu, Optus and Unilever. The purpose of the CAB is to guide the product roadmap and strategic direction of the company. SirionLabs also invites a select group of companies outside its customer base to offer their perspective on the industry.
"Our Customer Advisory Board (CAB) is the most awaited event on our company's calendar. On behalf of all my SirionLabs colleagues, I warmly welcome our CAB members and guests to this very special get-together." Said Ajay Agrawal, Founder and CEO of SirionLabs. "We are delighted to share our progress and product and company roadmap with our clients, prospects and partners and get their real-time feedback. This ensures that Sirion continues to stay in sync with our customers' needs and drive unmatched enterprise value for our clients – an ability that distinguishes Sirion in the crowded CLM market."
Key highlights from this year's CAB agenda include:

Sirion Vision 2020: A glimpse of the future ​
Customer impact presentations by Vodafone, Credit Suisse, Raiffeisen Bank and NHS BHR Hospitals
Exclusive product previews showcasing new product developments in contract authoring, self-service contract extraction and predictive invoicing
Product interest group breakout sessions
Roundtable on Sirion best practices
ABOUT SIRIONLABS
SirionLabs, with operations in North America, Europe and Asia Pacific, transforms enterprise engagements by bringing buyers and suppliers closer together across the full lifecycle of the contract, from authoring to performance to closure. Sirion's award-winning CLM platform serves as a single source of truth for both parties across all key disciplines: contract authoring and management, performance management, invoice auditing and buyer-supplier collaboration. This holistic approach materially reduces friction between parties, improves transparency and trust, and drives improved outcomes and tangible savings while reducing the cost of governance.
More information about SirionLabs is available at http://www.sirionlabs.com.
Media Contact:
Devinder Jeet Singh
Vice President - Marketing
media.relations(at)sirionlabs.com