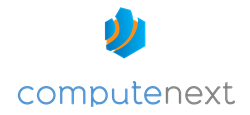 Bellevue, WA (PRWEB) December 09, 2013
ComputeNext, a Gartner Cool Vendor in Cloud Service Brokerage, is officially announcing partnership with Cirrus Tech a cloud service provider based in Toronto, Canada. Acquiring and using IaaS from Cirrus Tech through ComputeNext is possible through the web portal or API layer, and enables users to achieve flexibility and interoperability through the cloud broker's multi-cloud abstraction layer.
The ComputeNext cloud marketplace continues expanding this month with further availability of Canadian IaaS on their marketplace. Cirrus Tech – a leading cloud hosting provider in Canada, hosting websites and email for over 100,000 companies worldwide. Through the ComputeNext cloud broker platform users can compare, purchase, acquire and use cloud services from a single account from Cirrus Tech Canadian IaaS or over 50+ other availability zones.
This cloud inventory update from ComputeNext, makes available compute and storage resources from Cirrus Tech with a bonus discount rate being made available to users ready to launch services in the new Canadian availability zone who activate before January 31st 2014. Cloud consumers can browse Cirrus Tech offerings to check out their price, availability, and other performance factors such as availability, latency, provisioning consistency, speed, machine reliability, and bandwidth.
Cloud consumers can now use Cirrus Tech IaaS through the ComputeNext cloud brokerage platform for discovery and procurement and provisioning of cloud services such as servers, storage, and on-demand software. IT professionals looking for servers and storage in Toronto will now have access to Canadian IaaS located in three data centers in the Toronto area. Users looking for a trusted Canadian cloud provider with a track record of over 100,000 customers served can instantly access Cirrus Tech cloud – and get started with coupon code "CIRRUS" for $50 in free hosting or cloud storage.
With a unified invoice and API abstraction layer, IT professionals can achieve faster go-to-market with a single API connector to platform-agnostic infrastructure from cloud providers such as Cirrus Tech who not only differentiate with unique locations and high performing infrastructure resources but also offer additional IaaS services such as private cloud servers and storage.
About ComputeNext
ComputeNext – most recently named the "Best Cloud Broker" at the 2013 UP-start Cloud Awards and a Gartner Cool Vendor (2013) in Cloud Service Brokerage is a Bellevue, WA based cloud-technology company which is pioneering the way organizations search, discover, procure and provision cloud services. As a leader in building federated cloud ecosystems they enable end-to-end transactions across platform agnostic infrastructure. With the belief that a handful of IaaS providers cannot satisfy the world's computing demands, ComputeNext has built their marketplace to deliver a transparent and transactional user experience for the search, discovery, and provisioning of cloud services.
For more information, please visit http://www.computenext.com.
About Cirrus Tech
Cirrus Tech Ltd. has been a leader in providing affordable, dependable VM and VPS hosting services in Canada since 1999. They have hosted and supported hundreds of thousands of websites and applications for Canadian businesses and clients around the world. As a BBB member with an A+ rating, Cirrus Tech is a top-notch Canadian web hosting company with professional support, rigorous reliability and easily upgradable VPS solutions that grow right alongside your business.
For more information, please visit: http://www.cirrushosting.com/toronto-web-hosting-canada.html.