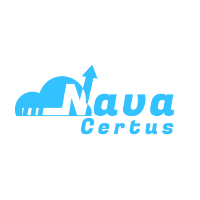 Nava Certus is the universal cloud-storage migration tool that will be at the head of the pack before long.
Glendale, CA (PRWEB) December 05, 2013
The best cloud migration tool around has just become even better.
Nava Solutions has just released version 1.2 of Nava Certus, an intuitive, easy to configure cloud storage migration tool that now seamlessly handles migration to and from Dropbox. Users can migrate files from file server to Dropbox or Google Drive and vice-versa. Additionally, there is full migration support from Dropbox and file system to Amazon S3.
Nava Certus is a downloadable, proprietary software solution that allows both system administrators and individual users to migrate files from file storage servers to cloud storage intuitively. With added support for Dropbox, Nava Certus is fast becoming a total solution for the current trend in IT consumerization, where the boundaries between business and personal file management are breaking down more and more. Additionally, Nava Certus preserves permissions and file modification times while keeping file hierarchy intact.
"We're tremendously excited about the latest release of Nava Certus, featuring Dropbox support," said Violeta Shamirian, Product Manager at the Nava Solutions team. "The ability to migrate files back and forth to Dropbox from both Google Drive and local storage securely is unprecedented. We don't think there's a comparable cloud storage migration solution out there today."
"Nava Certus is the universal cloud-storage migration tool that will be at the head of the pack before long," Shamirian added.
Preparing files that need to migrate to Google Drive or Dropbox is ordinarily a daunting task due to the nature of setting file permissions. Nava Certus takes the burden out of cloud storage migration, making the process seamless and easy to operate for virtually any user. Advanced reporting and chain of custody features ensure that every single file is accounted for.
Reseller Program Launched
Nava Solutions is pleased to announce the formal launch of its Nava Solutions Reseller Program. Geared towards cloud solution providers of all calibers, the program will be initially launching with a group of Google Apps partners, including Agosto, Cumulus Global, and Sheepdog.
"As a Google Apps Premier Enterprise Reseller, Agosto has created a significant business helping companies build their products and business in the cloud," said Irfan Khan, CTO of Agosto, Inc. "Google storage, including Drive, is a fast growth area for us and as we move large amounts of data for our clients, Nava Certus is helping us ease the process. We're pleased to be a Preferred Reseller."
"Our initial group of resellers are leaders that recognize the market need for reliable and repeatable storage migration services and we're looking forward to a long, mutually beneficial relationship with them," said Hutch Kolozyan, CEO of Linkgard Systems. "Our intention is to continue building our Google Apps resellers portfolio, and we hope to announce our newest partnerships very soon."
With various analysts forecasting a 30-40% compounding annual growth rate for the cloud storage market, it is not difficult to see why many solution providers are jumping on this opportunity. Market and Markets, for instance, estimates that the cloud storage market will grow to $46.8 billion by 2016.
"All of this growth means ample opportunity for solution providers. Nava Certus will be there to support them in this endeavor," said Kolozyan.
Given the lack of accessible, easy to operate file server to cloud migration solutions on the market, Nava Certus is a value-added product that is difficult for both small businesses and enterprise-level cloud computing customers to overlook.
Nava Solutions is an independent business unit of Linkgard Systems. For more information about Nava Certus, visit http://www.linkgard.com/products/nava-certus.html.
For more information on our reseller program, please visit: http://www.navasolutions.com/partnership/become-a-reseller/.