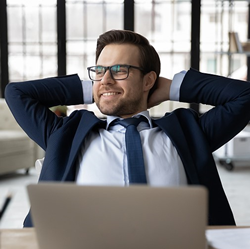 With cloud backups, data is stored in the cloud on network of servers in various locations, This offers a number of key benefits, including accessibility, scalability, and flexibility.
HOBOKEN, N.J. (PRWEB) November 03, 2021
A NYC area technology consultant and cloud services provider explains the advantages of cloud backups and how to evaluate a cloud backup service in a new article on the eMazzanti Technologies website. The informative article first relates that many companies have turned to cloud backup solutions for their offsite backups.
The author then discusses the advantages of cloud backups, including increased accessibility and scalability. She then lists several things to look for in a cloud backup service, including comprehensive security and compliance options, data restoration, automation, and monitoring.
"With cloud backups, data is stored in the cloud on network of servers in various locations," stated Jennifer Mazzanti, CEO, eMazzanti Technologies. "This offers a number of key benefits, including accessibility, scalability, and flexibility."
Below are a few excerpts from the article, "Cloud Backup Solutions Deliver Accessibility, Scalability and Peace of Mind."
Cloud Backup Delivers Key Advantages
"Many organizations that move to cloud backups do so for the benefit of increased accessibility. Tape backups, for instance, can store a large amount of data cheaply. However, restoring from a tape backup can take a great deal of time. Likewise, locating necessary data among the backups can prove difficult."
"On the other hand, cloud backups are designed to ease the process of finding and restoring data. Users access backed up data from any device with an internet connection. Additionally, administrators can often monitor and manage all aspects of backup and data storage from anywhere using web-based tools."
Things to Look for in a Cloud Backup Service

"Comprehensive security and compliance options – You should have the ability to deploy multi-factor authentication (MFA) for accounts with access to backed up data. Additionally, look for solutions that deliver end-to-end, 256-bit or greater encryption. And ensure that the cloud provider can comply with applicable regulations."
"Data restoration – Does the Service Level Agreement (SLA) include guaranteed recovery? And can you recover data to the desired degree of granularity? For instance, users should have the ability to restore single files without restoring an entire file server."
Data Backups Essential to Business Continuity
An effective business continuity plan begins with a solid backup and recovery strategy. Cloud backups offer the flexibility necessary to operate in a complex data environment. But it can prove challenging to find and implement the right solution for your organization. eMazzanti helps business leaders assess their data environment and tailor a solution to their specific needs.
Have you read?
Drive Innovation with Hybrid Workspace Technology and Office Design
Targeted Security Awareness Training Delivers Large Return on Cybersecurity Investment
About eMazzanti Technologies
eMazzanti's team of trained, certified IT experts rapidly deliver increased revenue growth, data security and productivity for clients ranging from law firms to high-end global retailers, providing advanced cybersecurity, retail and payment technology, cloud and mobile solutions, multi-site implementations, 24×7 outsourced network management, remote monitoring, and support.
eMazzanti has made the Inc. 5000 list 9X, including eight consecutive years, is a 4X Microsoft Partner of the Year, the #1 ranked NYC area MSP and NJ Business of the Year! Contact: 1-866-362-9926, info@emazzanti.net or http://www.emazzanti.net Twitter: @emazzanti Facebook: Facebook.com/emazzantitechnologies.