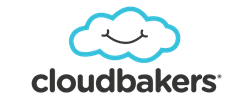 "The service [Cloudbakers provides] is nothing short of spectacular because we are locked arm and arm as partners, not as a client and vendor. That's the difference between Cloudbakers and everyone else." - Barry Silver, Director of Information Technology, Pet Food Experts
CHICAGO (PRWEB) November 10, 2020
Cloudbakers, a Google Cloud Premier Partner based in Chicago, IL, recently achieved Google Cloud MSP designation after passing a rigorous selection and audit process. The cloud consulting firm has been a Google partner since 2010 and won Google Cloud's Expansion Partner of the Year in North America in 2019.
This news is a milestone achieved in Cloudbakers' continuous commitment to being a north star of cloud consultancies in the US along with the recent strategic hire of Chris Comerford as VP of Cloud Operations and growth equity investment from Sunstone Partners.
Mitch Greenwald, CEO and Founder of Cloudbakers, said: "We've been serving Google Cloud clients in an MSP capacity for a long time, and achieving the MSP badge from Google Cloud validates our commitment to our customers. Like anything at Cloudbakers it's been a total team effort to get Google Cloud's MSP designation and I couldn't be more proud of working with our crew of 'bakers to meaningfully service our clients. I'd also like to thank our partner managers at Google Cloud who continue to be great advocates and advisors for us."
Google Cloud's MSP initiative is by invitation only and requires established and demonstrated enterprise-level technical support operations, monitoring operations, deep Google Cloud experience, and comprehensive DevOps capabilities with always having client value at the top of our mind.
"The Google Cloud Managed Service Provider (MSP) initiative gives businesses migrating to Google Cloud the confidence that their partner has demonstrated the strong capability to deliver managed services on Google Cloud," said Baris Eris, Global Program Lead, Managed Service Providers at Google Cloud "Cloudbakers' demonstrated expertise in Google Cloud solutions is strengthened by its ability to fully-manage Google Cloud environments for our customers 24/7 while providing professional services to utilize Google Cloud's data analytics, infrastructure, application development and Workplace solutions."
Cloudbakers client's are excited, too. Barry Silver, Director of Information Technology at Pet Food Experts said: "Cloudbakers understands our business and our mission. The service they provide to Pet Food Experts is nothing short of spectacular because we are locked arm and arm as partners, not as a client and vendor. That's the difference between Cloudbakers and everyone else."
About Cloudbakers
Cloudbakers is a Google Cloud & Zoho Premier Partner that has been helping organizations successfully migrate to cloud technologies for nearly a decade. Being one of only a few Google Cloud Premier Partners, their mix of 50% tech skills and 50% people skills means they bring together custom solutions and side-by-side support. Adopting and adapting to changing technology is a difference maker for any business– that's what Cloudbakers is here to help with. They bring the cloud down to earth. http://www.cloudbakers.com