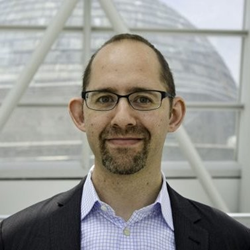 "We are thrilled to bring Chris into the 'Baker family to expand and deepen our Google Cloud Managed Services offering...He is well-positioned to add significant value to new and existing clients via our various managed services." – Mitch Greenwald, CEO & Founder, Cloudbakers
CHICAGO (PRWEB) October 08, 2020
Cloudbakers welcomes Chris Comerford into a brand new expansion role as VP of Cloud Operations. With over two decades worth of IT experience under his belt, most recently as a CIO, Chris brings direct perspective of companies like many Cloudbakers clients – not to mention he was one himself. He has supported and led numerous cloud transformations using his toolkit of strategy, process, data, and technology.
"We are thrilled to bring Chris into the 'Baker family to expand and deepen our Google Cloud Managed Services offering. With his hands-on experience and expertise across multiple industries, he is well-positioned to add significant value to new and existing clients via our various managed services. We've worked with Chris for years and have always admired his dedication to the craft as well as his ability to lead. He is definitely the right fit for our team." – Mitch Greenwald, CEO & Founder
The newly created VP of Cloud Operations role will work in collaboration with Cloudbakers leadership to define the strategic business and operational vision of the company's Google Cloud Managed Services practice, while providing leadership and guidance to the team on continuous integration/continuous delivery, infrastructure, monitoring, alerting, and security.
About Cloudbakers
Cloudbakers is a Google Cloud Premier Partner that has been helping organizations successfully migrate to cloud technologies for nearly a decade. Being one of only a few Google Cloud Premier Partners, their mix of 50% tech skills and 50% people skills means they bring together custom solutions and side-by-side support. Adopting and adapting to changing technology is a difference maker for any business– that's what Cloudbakers is here to help with. They bring the cloud down to earth. http://www.cloudbakers.com