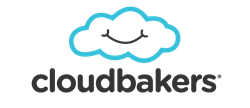 "Cloudbakers has demonstrated strong expertise on Google Cloud products and solutions and has proven its ability to help customers meet their objectives. We look forward to continuing to work together with Cloudbakers to help customers succeed." - Carolee Gearhart, Google Cloud
CHICAGO (PRWEB) April 06, 2020
Cloudbakers today announced that it has received the 2019 Google Cloud Expansion Partner of the Year Award for North America.
Above all, Cloudbakers was recognized for the company's achievements in the Google Cloud ecosystem, helping a large number of joint customers transform the way they work through G Suite and Google Cloud's Platform. They delivered transformation solutions that continue to make possibilities limitless for customers. This recognition also included growing their businesses within the Google Cloud Partner Advantage Program, getting specialized in Application Development, Data Analytics, Workplace Transformation - Enterprise, and Infrastructure.
While there may be a technical "list" in terms of specific accomplishments that helped the company win the award, Cloudbakers ultimately sees success as happy clients, partners, and employees.
"Winning a Google Cloud Partner of the Year Award has been a long-time aspiration of ours. We're thrilled and humbled to be recognized for our expansion last year and hope to keep it going for years to come. Cloudbakers is all about the team and this award truly belongs to everyone on our staff. Google Cloud has been an amazing partner to work with and we're really thankful for the opportunity to grow with them." – Mitch Greenwald, CEO/Founder
"We are delighted to recognize Cloudbakers' great work on behalf of customers over the last year," said Carolee Gearhart, Vice President, Worldwide Channel Sales at Google Cloud. "Cloudbakers has demonstrated strong expertise on Google Cloud products and solutions and has proven its ability to help customers meet their objectives. We look forward to continuing to work together with Cloudbakers to help customers succeed."
About Cloudbakers
Cloudbakers is a Google Cloud Premier Partner that has been helping organizations successfully migrate to cloud technologies for nearly a decade. Being one of only a few Google Cloud Premier Partners, their mix of 50% tech skills and 50% people skills means they bring together custom solutions and side-by-side support. Adopting and adapting to changing technology is a difference maker for any business– that's what Cloudbakers is here to help with. They bring the cloud down to earth. http://www.cloudbakers.com