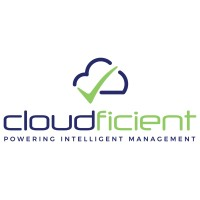 We're already experts in Enterprise Vault retirement and Office 365 onboarding projects, and now we have our own phenomenal technology to share additional value with the market
ROCHESTER, N.Y. (PRWEB) September 24, 2020
Migration software and services expert, Cloudficient, today announced the launch of two opening modules on its ReMAD platform. EV Complete and Onboarding 365 Complete focus on moving user and email data to Microsoft Office 365, often comprising decades of important information.
A new methodology accompanies this bold move into an already well-contested niche. Having worked closely with and sold intellectual property to leading industry players, Cloudficient is ideally placed to bring fresh value to customers requiring bespoke migration experiences. A "born-in-the-cloud, delivered-from-the-cloud proposition" is what Co-founder and CEO, Peter Kozak, says sets the new Cloudficient solutions apart from ageing incumbent tools already available on the market.
"We're so excited by what our new platform, solutions and services have to offer customers, both now and in the future. We're already experts in Enterprise Vault retirement and Office 365 onboarding projects, and now we have our own phenomenal technology to share additional value with the market"
Capable of moving data at immense speed, Cloudficient's new approach is already paying dividends for enterprise-level customers.
"The current tooling available for this sort of complex project was all developed a long time ago. Although they've all had investment periodically, they really can't compete with a modern approach to solving the problem with automation and next-generation technology. In spending decades within the industry before coming to the fore with our own fixed-price, fixed-outcome solution, we can avoid practices that hinder us in delivering exceptional results, tailored for every unique requirement", Peter Kozak concluded.
Although Enterprise Vault, the foremost on-prem email archive, represents a critical workload to migrate to cloud-infrastructure services such as Office 365, the overall vision for the technology platform behind the scenes at Cloudficient is grand in its nature. The aptly named, ReMAD platform, looks to take on one of capitalisms oldest organizational problems; corporate re-structuring, mergers & acquisitions or divestitures. The change management required to effectively support these epic endeavours is no joke. From an IT perspective, which is where the ReMAD Platform comes in, imagine being tasked with onboarding thousands of new users overnight, seamlessly integrating entire departments with existing governance and licensing constraints. Configurable software automations to reorganize all the necessary IT workloads underpinning such corporate change is the vision Cloudficient have revealed and already started creating.
The ReMAD platform's roadmap is broad and ambitious, with upcoming quarters yielding further capability announcements. Those seeking to retire their ageing EV implementations or onboard users to Microsoft Office 365 can already contact Cloudficient to scope their requirements and trial migration automations.