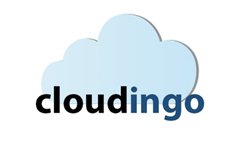 DALLAS (PRWEB) September 15, 2020
Symphonic Source, a leader in data management and data quality tools today announced a new feature to Cloudingo, its data quality orchestration product for Salesforce. The new feature, called Undo and Restore, is the first of its kind to allow the restoration of Salesforce records that were merged together.
Managing data can be error-prone, especially when deduping and cleaning records. Cloudingo's Undo and Restore feature gives users peace-of-mind when merging duplicate Salesforce records. If a merge is done due to a user or configuration error, users now have the ability to recover records and return them to their original state. Cloudingo is the only Salesforce data quality application with this capability. Before this release, merged Salesforce records could not be unmerged. Deleted records can be reinstated from the Salesforce Recycle Bin within a limited time frame, but object relationships of reinstated records are not restored.
The Undo and Restore feature, which is available to Cloudingo Enterprise users starting today, works by first backing up and encrypting records and files that are part of a data quality operation in Cloudingo. These can be stored in Cloudingo or in AWS (Azure support coming soon) Merged records can be restored individually, while all relationships, metadata, lookups, and attached objects are retained and re-associated with the restored records.
"The introduction of this new feature is the answer to our number one request from users – the ability to undo a merge," said Lars Nielsen, CEO of Symphonic Source. "When it comes to data quality, oftentimes people are so fearful that they'll merge the wrong records that they avoid doing anything at all. And they're right – no matter how meticulous and careful users are with their configurations, mistakes do happen. We're excited to give users more confidence and a less risky way to eliminate duplicate Salesforce records and automate data quality across the enterprise."
Cloudingo provides Salesforce customers with an easy way to eliminate and prevent duplicate records and enhance overall data quality. Cloudingo has continued to expand its enterprise functionality and offers a robust API allowing for the merging, syncing, and more streamlined integration of data between Salesforce and other surrounding applications. In conjunction with existing integration platforms as a service (PaaS), Cloudingo now orchestrates data quality across the enterprise. Cloudingo is easy to use and offers pricing plans to fit specific organizational needs, with free trials available. For more information about Cloudingo, please visit: https://www.cloudingo.com
About Symphonic Source
Symphonic Source, Inc. delivers a full range of data management and data quality tools and services, from data cleansing, and integration/migration, to deduplication. Its mission is to provide customers with resources to manage the exponential growth in data, saving time and money and adding efficiency. Symphonic Source's products, Cloudingo, DupeCatcher, and Cloudingo Studio make it possible for customers to achieve their data quality goals. Its customized data management services make it possible for small to enterprise level organizations to fully take advantage of their investment in valuable data resources. The company is privately-held with offices in Dallas, Texas.
About Cloudingo
Cloudingo and its sister product DupeCatcher are currently facilitating over 30,000 Salesforce instances worldwide. At any given moment, customers are using Cloudingo to scan and cleanse billions of records, migrate other Salesforce instances or databases into their master, or integrate and sync with any number of outside applications.
Cloudingo has a rich SOAP/REST API that exposes the power of the Cloudingo data quality engine and enables data quality orchestration across the enterprise. By providing both an integration API and a callback API (webhooks for orchestration), Cloudingo facilitates and protects the investment that a company makes in a 360-degree view of its data.
# # #