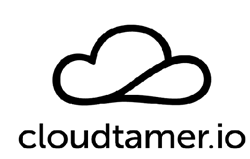 Gain visibility and centralized management of cloud resources. Monitor and enforce cloud service spending.
FULTON, Md. (PRWEB) February 20, 2019
Today, cloudtamer.io announced its cloud governance solution is now available on AWS Marketplace. AWS Marketplace is a digital catalog with thousands of software listings from independent software vendors that makes it easy for customers to find, test, buy, and deploy software that runs on Amazon Web Services (AWS).
The cloudtamer.io Value
With support across all key pillars of cloud governance – account management, budget enforcement, and compliance automation – cloudtamer.io helps organizations:

Get greater visibility into cloud resources and users
Spend less time provisioning and managing accounts
Prevent cost overruns and security violations with unique enforcement actions
Easy Installation via AWS Marketplace
With cloudtamer.io available on AWS Marketplace, organizations can now take advantage of self-service installation of either a free trial or a licensed version of cloudtamer.io. Customers can install cloudtamer.io from AWS Marketplace and, within minutes, be up-and-running to have better control of their cloud presence.
"The release of the AWS Governance at Scale framework captures the challenges and opportunities around cloud governance," said Brian Price, Senior Vice President at cloudtamer.io. "We are excited to now offer cloudtamer.io on AWS Marketplace to help organizations quickly implement the AWS Governance at Scale framework, gain visibility and centralized management of all cloud resources, and monitor and enforce cloud service spending."
About cloudtamer.io
At cloudtamer.io, headquartered in Fulton, Maryland, we build software products to help government and commercial customers achieve success and realize full value from their cloud operations. Our mission is to make peoples' lives easier in the cloud through innovative products built by passionate employees. Our solution, cloudtamer.io, does this by delivering comprehensive cloud governance to provide visibility, enforce budgets, and ensure compliance across public cloud workloads. For more information, visit the cloudtamer.io website.