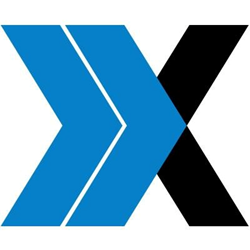 Xtreem Solution treats their customers with tremendous respect and works to ensure customer satisfaction - Ben Cooper
PHILADELPHIA (PRWEB) May 21, 2019
Clutch is a Washington, D.C based B2B research, ratings, and reviews entity that evaluates and lists top performing IT firms in these segments. This well-known directory releases country-wise lists of top mobile/web development firms and service providers.
The tough competition in the IT and tech sector notwithstanding, a handful of Indian Tech entities continue to shine and grow and the accolades are coming their way too. Hence, Clutch enlists the leading IT service providers in India separately. "Development in India is by far our most competitive category on Clutch, with thousands of companies vying for top spots in our research directories," said Clutch Senior Business Analyst Sara Philibotte on this occasion.
Clutch Market Research is over. Results are out
For 2019, Clutch.co has selected 38 firms for offering outstanding performance and services and Xtreem Solution has been picked as one of such performers. This organization is listed at rank 7 in the list of web developers in India. The chosen companies have succeeded in wrapping a range of diverse and high-profile projects while offering excellent customer service.
Xtreem Solution, one of the fastest growing web and mobile app development firm with an origin, has again touched the acme of success by getting listed in Clutch's list of the top Indian software developers, web developers, and mobile app developers.
The ranking by Clutch is quite important, as every year, thousands of Indian companies strive to get listed by it. Only a handful of the contenders make it to the final list in any category. Xtreem Solution has received 7th position in the list of top Web developers of 2019 out of 15 contenders who made it to the list - which is no mean feat. This is another proof of how the company strives to outshine the segment contenders and continue to prosper and get accolades from coveted entities and ranking firms.
How Xtreem Solution made it to the List of Leading Web/App Developers in India?
While selecting the best app, software, and web developers, Clutch analyzes the IT firms as per multiple aspects. Projects, services, team's skills, responsiveness, post delivery assistance and quality of customer service were taken into consideration while choosing the top organizations.
Indian list of IT service provider was comparatively new and the competition was quite high. Hence, a stricter set of rules was implied. After thorough market research according to its parameters, the Clutch team selected Xtreem Solution as one of the top web developers in India.
What makes Xtreem Solution Different from its Rivals?
Xtreem provides a comprehensive range of IT solutions, including web, mobile app, and software development. Hiring experts and youth minds, the organization maintains a balance within its team, which allows it to build unique, robust and innovative solutions.
The company believes in keeping their skills updated and nurturing business connections like family relations. Xtreem focuses on providing the best quality services, ensuring the timeliness of delivery, maintaining smooth communication throughout the project and developing optimal solutions in a pre-decided budget. Doing this, the organization attains almost 100% custom satisfaction rate for the projects it delivers.
Also, it is noticed that Xtreem Solution has a very high customer retention rate which confirms that the company is serious at nurturing long-term relations with its clients.
Praising the company, Clutch's Senior Business Analyst told, "We are particularly impressed by these companies, as they offer not only the highest breadth and quality of services, but they have also completed impressive projects and serve as thought leaders in the technology industry."
A Brief about Xtreem Solution
Xtreem Solution was set up by Mr., Shiv Ratan Jangid (CEO & Founder) and Vikash Jangid (CTO & Co-Founder). The company started its voyage in the IT sector in 2008 and offers solution for web, mobile app, ecommerce development, ERP and CRM solutions. From a startup with no backing of big players in the industry, it has emerged into one of the popular and reliable IT and mobile app developers in the country. That explains why it has a loyal and growing client base.
Like many of the IT and web development firms in India, Xtreem Solution had to cope with certain hiccups and problems in the initial days of its journey. However, with the determination and consistency to rise above the ordinary, it overcame all such hurdles and established its footprint in this competitive segment. It soon diversified into segments like web designing, digital marketing, and e-commerce.
Apart from developing lasting and fruitful relations with its customers, Xtreem Solution also succeeded in tying up with the much sought-after technology giants in its tenure. It has worked with technology juggernauts like Silicon India and Microsoft. By 2017, it wrapped as many as 4500 projects successfully in various segments of technology.
The firm is keen on delivering the projects within the stipulated deadline to the clients, but it ensures no compromise is made with quality at any point in time. This has got its recommendations from the top players in the industry such as Elance, Upwork and recently Clutch. Its consistent and top-notch performance has got Xtreem Solution in the good books of review and rating agencies in both India and abroad.