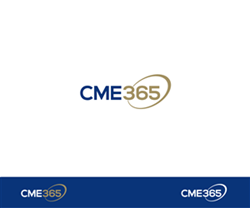 This course takes a departure from the traditional slide and lecture commonly offered online. The state of the art, dynamic and interactive interface and graphics will keep you engaged. -- Sarah Lundquist -Galloway, CEC Director
Palm Coast, FL (PRWEB) June 05, 2016
Continuing Education Company (CEC), a leader in live primary care continuing medical education (CME) conferences with over 24 years of experience, has launched CME365™, an online website offering quality online CME courses. Faced with a growing demand for commercial-free online medical education, CEC's new website, http://www.CME365.com, makes it easy for clinicians to earn their CME credits online.
The first course to be offered on CME365™ is a 16 hour comprehensive review of common pulmonary diseases. "Pulmonology Explained Clearly" was developed in partnership with MedCram, one of the Internet's leading sources for high quality medical lectures. MedCram's popular YouTube medical video series has received over 6.8 million views and over 120,000 medical professional subscribers.
According to Sarah Lundquist-Galloway, CEC's Director of Instructional Design, "This course takes a departure from the traditional slide and lecture commonly offered online. The state of the art, dynamic and interactive interface and graphics will keep you engaged".
Additional online courses will be available shortly including a dermatology review that will include a comprehensive library of images and procedural videos. CEC is also developing a series of simulation-based courses that will enable clinicians to learn while treating patients in a virtual clinic. These unique learning formats have been engineered to increase learning and retention.
All courses will offer AAFP Prescribed credits, AMA PRA Category 1 Credits™, and will be approved for American Board of Internal Medicine (ABIM) MOC points. Visitors to CEC's popular live conference website will be able to access CME365™ directly from the home page. In addition, the CME365™ learning center enables both online learners and live conference attendees the ability to track their credits and print certificates transcripts.
Continuing Education Company, Inc. (CEC) is an independent, non-profit, 501 (c)(3) continuing medical education organization. They have been developing and presenting continuing medical education programs for over 24 years. Their mission is to develop and provide educational opportunities to advance the skills and knowledge of physicians and other healthcare professionals. CEC offers over 15 live CME courses each year and is considered one of the nation's leading destination CME organizations.