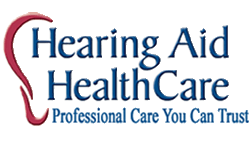 Palm Desert, CA (PRWEB) July 09, 2013
At Hearing Aid HealthCare, there's more to the job than just fitting a customer with a hearing aid. At five locations around the Coachella Valley, HAHC's professionals want to be sure that customers come away with more than just a well-working hearing aid. They want to know that their customer has walked away with knowledge as well.
That's why the company recently released a hearing review resource guide, packed with information about hearing aids and purchasing them. From suggestions of information to remember when searching for a hearing aid, to the parts of a hearing exam and why each is important, the guide gives customers a range of information to remember. The 7-page document dispels common myths about hearing aids– explaining the parts of a hearing aid, the electronics included in the device and how the devices work.
The guide touches on the impact that an individual's hearing loss can have on their lives – psychologically and socially – pointing out some of the behaviors that people might exhibit when they realize that their hearing is diminished.
Another article in the Hearing Review explores satisfaction rates among hearing aid users.
Founded by audioprosthologist Jeannette Hait, Hearing Aid HealthCare serves clients in six locations around the Palm Desert area. Audioprosthologists and Hearing Aid Specialists at each location will work with customers to determine which of six varieties of hearing aids is right.
Hearing Aid HealthCare carries a range of hearing devices in multiple sizes to meet clients' needs - from in-ear styles to those that go over the ear, to hearing aids for children and adults. Your relationship with HAHC doesn't end the minute you walk out the door with your new hearing aid either — the professionals there will work with you to adjust or clean your device when necessary.
The company website features a variety of other videos and articles designed to inform readers about hearing issues and changes in hearing aid technologies, and of course, the 7-page Hearing Review.
Visit Hearing Aid HealthCare's website at http://www.hahc.net, and look for the download button on the right-hand side to get your free copy of the Hearing Review today!
Contact:
Jeannette Hait
Hearing Aid HealthCare
44630 Monterey Avenue, #100
Palm Desert, CA 92260
(760) 610-0145
Hearing Aid HealthCare
39615 Washington Street, Suite C
Palm Desert, CA 92211
(760) 610-0425
Hearing Aid HealthCare
555 S. Sunrise Way, Suite #116
Palm Springs, CA 92264
(760) 904-0171
Hearing Aid HealthCare
655 Palm Canyon Drive
Borrego Springs, CA 92004
(760) 989-4005
Hearing Aid HealthCare
80150 Hwy 111, Suite C-2
Indio, CA 92201
(760) 989-4005
Hearing Aid HealthCare
56669 29 Palms Hwy, Suite G
Yucca Valley, CA 92284
(760) 820-4850