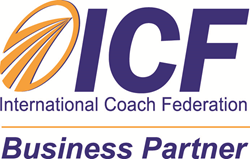 We're excited for this opportunity to work with the ICF to reach more coaches and help them coaches grow their businesses.
Vancouver, BC (PRWEB) November 20, 2014
When The Coaching Tools Company.com founder, Emma-Louise Elsey, started selling her coaching tools and exercises five and a half years ago, she had no idea it would grow to be a six-figure business. Now, The Coaching Tools Company.com (http://www.thecoachingtoolscompany.com/ ) is excited to announce they are partnering with the biggest coaching organization in the world, the International Coaching Federation (ICF), offering special discounts to over 20,000 ICF members.
The International Coach Federation (ICF) was formed in 1995 and is the largest community of professionally trained coaches worldwide. The self-governing, non-profit ICF "seeks to Advance the Art, Science and Practice of Professional Coaching." ICF members must have at least 60 hours of coach-specific training and three of its key goals include:

Providing a professional code of ethics and standards
Providing an internationally recognized coach credentialing program
Setting guidelines and accrediting coach-specific training programs
Coaching is a huge growth industry, with revenues of almost 2 billion worldwide according to a 2012 ICF Coaching Survey. The survey also estimated that 1 in 150,000 people globally is now a coach, and this increases to 1 in 25,000 in Europe, North America and Oceania.
The Coaching Tools Company.com is a huge supporter of the ICF's work to validate and grow the coaching profession, and is proud to be an official ICF Business Solutions Partner. An ICF Member herself, The Coaching Tools Company's CEO Emma-Louise Elsey said, "We're excited for this opportunity to reach and help more coaches grow their businesses. The brandable Microsoft Word documents help coaches have more confidence when they start out, and save coaches time and energy creating coaching tools and worksheets so they can spend more time building their businesses."
In fact in an October 2014 survey of their clients, The Coaching Tools Company.com found that the obstacle to success most frequently mentioned (by 20% of respondents) was "a lack of time," and that 68% of respondents specifically stated they wanted to grow their coaching practice, income or client base in the coming year.
Combining an active client base of over 8250 newsletter readers from 124 different countries with the new ICF Business Solutions Partnership establishes the Coaching Tools Company.com as a marketplace leader.
The Coaching Tools Company.com offers over 100 brandable coaching tools, forms, templates and exercises including 25+ completely free coaching tools and templates to help coaches get started. With new content being added on a regular basis, and over 170 articles geared specifically towards coaches, it is not surprising that The Coaching Tools Company weekly newsletter has a large readership. The ready-to-use coaching tools also come in handy toolkits in areas like Business Coaching Tools, Self-Discovery, Career, Productivity and Time Management Tools, Life Balance and Goal-Setting Tools to help clients with goals or issues like the The biggest seller is the Welcome Pack Templates Toolkit which has all the key coaching forms a coach needs to get started.
ABOUT THE COACHING TOOLS COMPANY.COM
Emma-Louise Elsey started The Coaching Tools Company in March 2009 at the suggestion of coaching colleagues. She has been coaching for over 10 years, writes articles, workbooks and delivers seminars and mini-retreats.
As a life coach Emma-Louise has worked with professionals such as lawyers, accountants, engineers, project managers, computer programmers, teachers, HR specialists, marketing and sales professionals and small business owners to help them figure out who they are - and create a life they love.
She is also the creator of Life Coach On The Go, a stepping-stone for people who may not quite be ready for their own life-coach. People can coach themselves using articles, quotes, coaching tools, exercises and more.