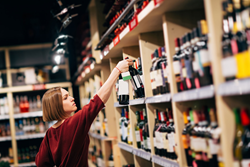 Mental Health Issues on the Rise
STUART, Fla. (PRWEB) September 25, 2020
COVID-19, racial tension, wildfires, and hurricanes have defined 2020 to this point. Behavioral scientists worry that alcohol and drug addiction could define the aftermath of this overtly traumatic time.
The American Journal of Psychiatry referred to current challenges as the perfect storm for alcohol and substance use disorder (ASUD). COVID increases fear, anxiety, and social isolation, which leads to increased craving, consumption, and risk of relapse, according to the National Institute on Alcohol Abuse and Alcoholism (NIAAA).
The Perfect Storm
Chronic stress triggers and addictive agents synergize to drive and maintain ASUDs and last long after the stressor passes. Researchers proved this theory with survivors of Hurricane Katrina and the 9/11 reporting higher numbers of ASUDs.
Our need for social isolation in the pandemic fight significantly increases at-home ASUD while increasing domestic violence and reducing the availability of treatment options.
ASUD and COVID combine to exacerbate each other. Alcohol and drugs dampen the immune system response, increase the risk of respiratory infections and complications, raise the rates of cardiovascular and pulmonary comorbidities, and make individuals more prone to infection-related consequences.
Disruptions of the illicit drug market and alcohol accessibility add withdrawal risks and high-risk pandemic behavior to alleviate that withdrawal.
Behavioral Health Service Demand Increasing
As expected, the National Council for Behavioral Health (NCBH) found increased demand for behavioral health services in its September member survey. Fifty-two percent of organizations reported increased demand for services, while many saw decreases in capacity and revenue.
Necessary shutdowns and social distancing diminished capacity, forcing 54% to close programs and 65% to cancel, reschedule, or turn patients away. With nearly 23% annual revenue lost, 39% of NCBH members reported they wouldn't survive the next six months.
Organizations made staffing cuts with 26% laying off employees, 24% furloughing employees, and 43% decreasing staff hours.
ASUD Marginalization
Marginalization and stigmatization, combined with increased demand, add to the perfect storm. Limited education and training of ASUD in medical school and other clinical programs leads to a large part of the problem. As COVID-19 took medical priority, that gap in ASUD education increased.
According to the NIAAA, many treatment facilities attempt to combat the pandemic challenges with online mutual support programs, telemedicine, and other internet technologies. While online support works well for some, many ASUD sufferers lack internet access.
The NCBH survey found that 41% lost revenue from lack of in-person availability, while 48% reported sustained revenue through telemedicine. The CARES Act provided zero funding to 32% of NCBH members, many of which are smaller organizations.
More than a quarter of survey respondents also claimed a lack of personal protective equipment in the last two months. A similar percentage can't access COVID-19 testing for staff or clients. Only 5% receive test results within 24 hours.
Dire Consequences
The Centers for Disease Control (CDC) reported in August that more than a quarter of 18-24 year olds (82.5 million people) considered suicide in the previous 30 days. Forty percent of adults report struggling with mental health or substance abuse in that same period.
"Without immediate Congressional action, we are on the verge of a second public health epidemic," Chuck Ingoglia, CEO and president of the NCBH, said.
The NCBH estimates a need for a $38.5 billion infusion into behavioral health services. They began warning of the ASUD problems in April, and the gap has only widened since then.
Coastal Detox Solutions
Coastal Detox combats the 2020 rehabilitation hurdles with 17 locations following the latest CDC guidelines. We practice increased disinfecting, hand washing, and hygiene standards. We also respond quickly and efficiently to Coastal Detox community members who display COVID-19 symptoms.
Our extensively trained staff offers the latest medical addiction treatment combined with diverse holistic care and clinical therapy. We treat the whole person with a customized detox program based on each client.
Contact Us
We staff our intake department 24 hours a day to keep you from delaying this vital step a single minute.