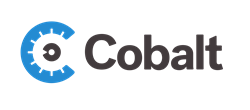 SAN FRANCISCO (PRWEB) February 10, 2021
Cobalt.io, the leading Pentest as a Service (PtaaS) company that's modernizing the traditional, static penetration testing model, today announced that it will host a virtual conference, "SecTalks: Leading with GRIT in Security," on Feb. 18, 2021. This event will bring together influential security practitioners and leaders for a half day of discussions about the new questions and challenges 2021 brings for the security community, and how to navigate them successfully.
Programming includes:

Keynote presentation from Allan McDonald, aerospace consultant and author of "Truth, Lies, and O-Rings: Inside the Space Shuttle Challenger Disaster." In his keynote, Allan will touch on the hard lessons he's learned about leadership, perseverance and resilience in the face of disaster and unprecedented scrutiny.
Session titled "Building Resilience in Infosec: Lessons Learned From Military Experience" with Andy Ellis (Chief Security Officer at Akamai Technologies), Britney Hommertzheim (Director, Cyber Threat Operations at Cardinal Health), Nicole Darden Ford (VP and CISO at Carrier) and David Cross (Senior VP, CISO at Oracle).
Panel discussion titled "Lessons from the Frontlines" with Jay Paz & Jon Helmus (Director of Pentest Operations and Research, and Manager of Pentest Community at Cobalt.io), and Stefan Nicula, Dan Beavin and Aditya Agrawal (Pentesters at Cobalt Core).
Session titled "CISOs Assemble: Shaping a Security Strategy" with Ray Espinoza (CISO at Cobalt.io) and Henning Christiansen (CISO at Axel Springer).
Session titled "Day in the Life of a CISO: Cybersecurity in the Age of COVID" with Chris Gervais (CISO at Kyruus) and Vanessa Pegueros (Chief Trust and Security Officer at OneLogin).
Live podcast recording with David Spark (Producer, Managing Editor and Co-Host at CISO Series) and Mike Eggleston (CISO at Health Partners). Think of it like live couples therapy, but for security practitioners.
Cobalt is making virtual networking easy by offering attendees exclusive access to a dedicated Slack channel, through which attendees and speakers can connect before and after the event, and use visual storytelling to highlight key concepts discussed during panel sessions in real time.
Additionally, Cobalt is giving its customers VIP access to private sessions for an even more personalized experience, including an exciting pentester AMA, founders panel, product roadmap deep dive and customer workshop.
"Following an unprecedented and challenging 2020, this new year will bring with it a whole new swath of questions and cybersecurity complexities," said Caroline Wong, Chief Strategy Officer, Cobalt. "I'm elated to bring together the pentester community, our customers and industry leaders from all over the world for this virtual conference to share their experiences, ideas and lessons learned on how to lead with grit and determination."
You can find the full agenda and register to attend here. Follow along on Cobalt's Twitter and LinkedIn for additional updates.
Thank you to SecTalk's Sponsors Tugboat Logic and Very Good Security for sponsoring this year's event.
About Cobalt.io
Cobalt provides a Pentest as a Service (PtaaS) platform that is modernizing the traditional, static penetration testing model. With a globally distributed team, Cobalt is transforming pentesting by providing streamlined processes, developer integrations and on-demand pentesters who have undergone rigorous vetting. With Cobalt, customers can build their pentest program in as little as five minutes and start a pentest in 24 hours.