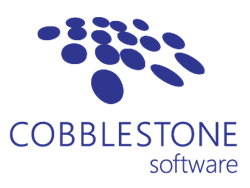 "We at CobbleStone are excited to provide our free 'Achieve Contract Management Mastery' whitepaper to clients and prospective users as a comprehensive informational guide on contract lifecycle management best practices." - Bradford Jones, Director of Sales & Marketing at CobbleStone Software
PRINCETON, N.J. (PRWEB) March 01, 2021
CobbleStone Software, a global leader in contract management software solutions, has released the free whitepaper, "Achieve Contract Management Mastery: Discover 8 Must-Focus Areas That Drive Contract Value," to help contract and legal professionals attain control of essential contract management processes.
"Achieve Contract Management Mastery" comprehensively details the following areas of contract management:
> Generating Contracts
> Clause Management
> Artificial Intelligence
> Tracking Contracts
> Contract Approvals
> Fast & Secure eSignatures
> Contract Renewals
> Storing Contracts
Download the free whitepaper today.
"We at CobbleStone Software are excited to provide our free 'Achieve Contract Management Mastery' whitepaper to current clients and prospective users alike as a valuable, comprehensive informational guide on contract lifecycle management best practices and next-level contract automation," says Bradford Jones, Director of Sales & Marketing and CLM Futurist at CobbleStone Software.
"Contract management professionals encounter a wide variety of demands throughout the contract lifecycle. This free whitepaper can help organizations navigate away from tedious, manual contract lifecycle management (CLM) methods and instead leverage comprehensive, centralized, and scalable CLM tools within a solution that enhances the entire contract lifecycle from requests to contract renewals."
CobbleStone is committed to providing valuable content to its readers and software users. Read CobbleStone Software's free whitepaper to learn how revolutionary contract management software tools that unify every step of the contract lifecycle can positively transform processes and drastically increase ROI.
About CobbleStone Software:
CobbleStone Software has been a visionary in enterprise contract management, vendor management, eProcurement, and eSourcing software solutions since the mid-1990s. CobbleStone Software's contract management software platform offers full contract lifecycle management with configurable contract workflow management, email notifications, calendar alerts, contract writing with templates and dynamic clauses, contract negotiations, robust security options, revenue/cost management, vendor tracking, vendor/client scoring and rating, bid and RFx management, simple OFAC search integration, a custom report designer, full-text searching and indexing, document version control, electronic signatures, digital signatures, artificial intelligence and machine learning, AI-based clause recognition, and more.
To stay up-to-date with valuable and visually engaging video content, subscribe to CobbleStone's YouTube channel and their Contract Insights blog!
Contact CobbleStone for a free demo and pricing information at Sales@CobbleStoneSoftware.com or call 866-330-0056.