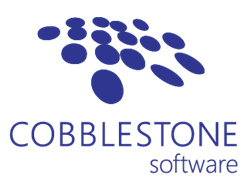 "We are thrilled to host our 2021 Virtual User Conference – which will serve as a diverse learning experience for both current CobbleStone users and those wishing to learn more about contract lifecycle management best practices." -Bradford Jones, Director of Sales & Marketing at CobbleStone Software
PRINCETON, N.J. (PRWEB) January 15, 2021
CobbleStone Software – a top player in AI-based contract management software – is hosting its 2021 virtual user conference January 20th – January 21st from 1:00 PM-5:00 PM ET on both days.
The fully virtual two-day event will offer an exciting and interactive experience for contract management, legal, procurement, sourcing, and other professionals from a wide variety of industries. CobbleStone's virtual user conference will feature engaging keynote speakers, CobbleStone exclusive product feature updates, breakout sessions, demonstrations, and much more. This momentous event will prove an invaluable occasion for Contract Insight® users to learn from CobbleStone experts and gather inspiration to execute contract lifecycle management software best practices. It serves as an engaging learning experience for prospective CobbleStone users as well.
To register for the 2021 CobbleStone Virtual User Conference and view a summary and agenda of the event, visit CobbleStone's registration page.
Make sure to use our hashtag #CobbleStoneVirtualConference2021 to stay up-to-date regarding the conference and spread the word.
"We are thrilled to host our 2021 Virtual User Conference – which will serve as a diverse learning experience for both current CobbleStone users and those wishing to learn more about Contract Insight and contract management best practices," says Bradford Jones, Director of Sales & Marketing at CobbleStone Software.
"We hope that this exciting virtual event will give attendees the chance to become the best possible contract management professionals with robust and user-friendly tools for success. With dynamic keynote speakers, breakout sessions, demonstrations, and more – we are confident that virtual conference attendees will leave our conference with a future-minded plan of action for better source-to-contract management."
Request a free demo of CobbleStone Software's flexible, AI-based contract lifecycle management software platform today. For further information on Contract Insight features, industry news, and best practices, read CobbleStone's Contract Insights blog and subscribe to the organization's YouTube channel.
About CobbleStone Software:
CobbleStone Software has been a leader in providing enterprise contract management, vendor management, and eSourcing software solutions for over 20 years and is trusted by thousands of users. CobbleStone's Contract Insight contract management suite provides contract and vendor tracking, configurable email alerts, calendar notifications, contract workflow management, robust security options, authoring of contract templates with dynamic clauses, revenue/cost management, full-text indexing and searching, vendor/client ratings, document version control, custom reports, electronic signatures, smarter contracts with artificial intelligence and machine learning, and more.
To learn more about Contract Insight, contact the CobbleStone team at Sales@CobbleStoneSoftware.com or call 866-330-0056.