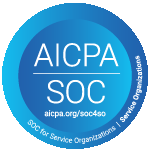 "In addition to being a leader of enterprise contract management software, we are pleased to see Cobblestone Software obtain SOC compliance and continue to improve our cloud software product." – Mark Nastasi, Executive VP at CobbleStone Software
PRINCETON, N.J. (PRWEB) December 27, 2018
CobbleStone Software, leaders in contract lifecycle management software, is pleased to announce the achievement of SOC 2 Type 1 Attestation. Based on the American Institute of CPAs' (AICPA) audit requirements, software providers must follow strict information security policies and procedures to abide with SOC 2 compliance. CobbleStone has ensured procedures are in place, not just for their data center, but for the overall organization.
According to the AICPA, SOC 2 reports can play an important role in:

Oversight of the organization
Vendor management programs
Internal corporate governance and risk management processes
And regulatory oversight
As a SaaS and deployed software provider, CobbleStone Software has achieved SOC 2 Type 1 Attestation. Client data should remain secure, and CobbleStone understands the importance of having detailed procedures and policies in place to protect this information.
"In addition to being a leader of enterprise contract management software, we are pleased to see Cobblestone Software obtain SOC compliance and continue to improve our cloud software product." – Mark Nastasi, Executive VP at CobbleStone Software
About the AICPA
The American Institute of CPAs is the world's largest member association representing the accounting profession, with more than 431,000 members, and a history of serving the public interest since 1887. AICPA members represent many areas of practice, including business and industry, public practice, government, education and consulting. The AICPA sets ethical standards for the profession and U.S. auditing standards for private companies, nonprofit organizations, federal, state, and local governments.
About CobbleStone Software
CobbleStone Software is a leader in providing enterprise contract and vendor management software solutions since 1995 and is trusted by thousands of users. CobbleStone's contract management solutions provides organizations with user-friendly contract administration, risk mitigation, opportunity identification, contract compliance, spend control, and more backed by advanced artificial intelligence and machine learning.
To learn more about CobbleStone Software, contact the CobbleStone Team at sales@cobblestonesoftware.com, call 866-330-0056, or visit CobbleStoneSoftware.com.