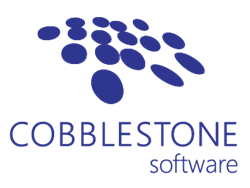 "CobbleStone Software is pleased to be ranked among the top three CLM software providers in the Current Offering category within Forrester's report. Our purpose has always been to offer a user-friendly and innovative product." – Bradford Jones, Director of Sales & Marketing at CobbleStone Software
PRINCETON, N.J. (PRWEB) May 17, 2021
CobbleStone Software, a trusted contract lifecycle management software solution, is honored to announce that – in addition to being recognized as a Leader by Forrester Research, Inc. - they have received a ranking among the top three CLM software providers in the Current Offering category within that same Forrester evaluation: The Forrester Wave™: Contract Lifecycle Management For All Contracts, Q1 2021.
Forrester states the following:
"In our 32-criterion evaluation of contract lifecycle management (CLM) software providers, we identified the 11 most significant ones [including CobbleStone Software] and researched, analyzed, and scored them. This report shows how each provider measures up and helps CIOs, general counsels, chief sales officers (CSOs), chief procurement officers (CPOs), and CFOs select the right one for their needs.
CobbleStone Contract Insight® acquired the highest scores possible in the following criteria:
> Contract Approval
> Contract Negotiation With External Parties
> Contract Process Analysis
> Existing & Third-Party Contract Support
> Scalability & Security
> Mobile Support
> Integration
> Updates To Terms & Conditions Library
> Vendor Support
> Buy-Side Contracts
> Partner Ecosystem
> Performance & Financial Position
> Commercial Model
The Forrester Research, Inc. report acknowledges CobbleStone Contract Insight for "…its support of contract creation and contract optimization…" CobbleStone features that may reflect their ranking among the top providers in contract creation, optimization, repository, analytics, types, management, execution, and technology aspects may include:
> Simplified and Automated Contract Requests
> User-Friendly Contract Writing That Allows For Automated Authoring Of Contracts From a Playbook
> Centralized Contract Negotiation, Review, Collaboration, Approval Routing - Including Integration With Mission-Critical Applications, Like Microsoft 365 and Google Docs
> Integrated Digital and Electronic Signatures - Via CobbleStone's Proprietary Electronic Signature Platform - IntelliSign®
> Improved Contract Analytics and Contract Tracking
> Automated Key Date Alerts & Notifications – Including Task Alerts That Can Be Configured via Email for Contract Workflow Automation
> Risk Mitigation and Risk Analysis With the Assistance Of VISDOM® AI, Cobblestone's Proprietary Contract Intelligence Engine With Machine Learning – Including OFAC Search *(Forrester recognizes AI as a "key differentiator" in their report.)
> Seamless Process Configuration for Specific Contract Types in a Myriad of Industries
> Low-Friction Searching and Reporting – Including Quick Search and Ad Hoc Reports
CobbleStone Contract Insight obtained the highest possible score in the Vendor Support criterion. That score – as well as CobbleStone Contract Insight's scoring among the second-highest in the client experience and references criterion - may be linked to the following offerings:
> Onboarding and Implementing New CLM Users With Implementation Experts
> Thorough Training With Caring Customer Service for Enhanced CLM Software ROI
> Continuous Free Group Training Opportunities
> Multiple Proven Case Studies Regarding Clients' Satisfaction With CobbleStone Software
> Yearly User Conferences for Current and Potential CLM Software Users
> Consistent Video Content and Blog Content – Disseminiating CLM Software Best Practices
CobbleStone's ongoing mission has been to offer contract management, legal, procurement, and other leading professionals the most robust, user-friendly, configurable, low-friction, and cost-effective contract management software platform on the market – decreasing CLM bottlenecks, saving organizations valuable resources and time, and increasing organizational accountability, productivity, compliance standards, and ROI.
"CobbleStone is delighted to be acknowledged as a Leader and ranked among the top three CLM software solutiions in the Current Offering category within Forrester Research, Inc.'s evaluation: The Forrester Wave™: Contract Lifecycle Management For All Contracts, Q1 2021. We at CobbleStone Software are resolute in supplementing our established leadership as a contract lifecycle management software provider. We steadily deliver a growing expanse of valuable features and innovations for exceptional contract lifecycle governance to the myriad of industry professionals in our CobbleStone family," says Bradford Jones, Director of Sales & Marketing and CLM Futurist at CobbleStone Software.
"From its inception in the mid-1990s, CobbleStone's purpose has been to provide a user-friendly and continuously-innovative product. From our DevOps division to our implementation team to our motivated customer service representatives and beyond, CobbleStone is committed to serving clients in all of their various contract management, vendor management, procurement, and sourcing demands."
For continued education and awareness of industry news and trends, contract management and procurement professionals from a variety of industries globally are urged to read and subsribe to CobbleStone's Contract Insights blog and subscribe to CobbleStone Software's YouTube Channel.
Contact CobbleStone Software to schedule a free demo and acquire pricing information at Sales@CobbleStoneSoftware.com or call them at 866-330-0056.
CobbleStone Software is an innovator and a pioneer in enterprise contract management, vendor management, eProcurement, and eSourcing software solutions that thousands of users have trusted since the mid-1990s. CobbleStone's contract management solutions offer contract management, vendor tracking, configurable email notifications, calendar alerts, contract workflow management, contract negotiations, robust security options, contract writing with templates and dynamic clauses, revenue/cost management, full-text searching and indexing, vendor/client rating and scoring, document version control, custom report designer, electronic signatures, digital signatures, smarter contracts with artificial intelligence and machine learning, and more.
Follow CobbleStone Software on social media: LinkedIn, Facebook, and YouTube.