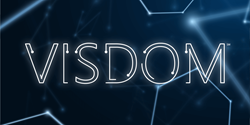 "We strive to provide system users with the most relevant and user-friendly tools for contract management success. The focus on AI and Machine Learning in this release will significantly help our clients attain smarter contract management." – Matthew Friebis, Director of IT at CobbleStone Software
PRINCETON, N.J. (PRWEB) December 04, 2018
CobbleStone Software, leaders in contract lifecycle management software, is pleased to introduce VISDOM℠ Artificial Intelligence (AI) and Machine Learning (ML) to its Contract Insight™ Enterprise Software System. Users can now easily identify opportunities and mitigate risk without having to manually evaluate contracts. Smarter contracts integrate automation into the contract lifecycle, securely supporting visibility and compliance, and resulting in more control.
Some remarkable features of VISDOM℠ include:

Automated data entry – Identify key data like locations, dates, monetary values, emails, and more with the click of a button. Don't waste time manually importing field data when VISDOM℠ can do that for you.
Risk assessment mapping – Pinpoint potential risk by analyzing document text, allowing the system to identify both good and bad language in a contract based on rules-based sentiment.
Statistical data analysis – Determine positive, negative, or neutral facts about each contract in your system from running statistical tests to help with visibility and strategy.
Real-time data recommendations – Intelligent workflows provide users with set, recurring, on-screen recommendations and reports that provide them with overall contract visibility. The system automatically notifies users of key dates identified in documents.
CobbleStone is revolutionizing contract management with a new system update release that focuses on advanced, streamlined processes for smarter contracts and procedures. The system release, Version 17.3.0, supports VISDOM℠ as well as many other advanced features and updates. Contract Insight™ users are encouraged to contact CobbleStone Support at support(at)cobblestonesoftware.com for more information.
"We strive to provide system users with the most relevant and user-friendly tools for contract management success. The focus on AI and Machine Learning in this release will significantly help our clients attain smarter contract management." – Matthew Friebis, Director of IT at CobbleStone Software
About CobbleStone Software
CobbleStone Software is a leader in providing enterprise contract and vendor management software solutions since 1995 and is trusted by thousands of users. CobbleStone's contract management solutions provide contract and vendor tracking, user-defined fields, configurable email alerts, calendar notifications, contract workflow management, flexible security options, authoring of contract templates with dynamic clauses, revenue/cost management, full text indexing and searching, vendor/client ratings, document version control, custom reports, electronic signature, smarter contracts with AI, and more.
To learn more about CobbleStone Software, contact the CobbleStone Team at sales(at)cobblestonesoftware.com, call 866-330-0056, or visit http://www.cobblestonesoftware.com
###