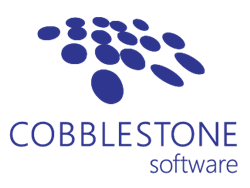 "We are pleased to support public fiscal year end processes with the most robust contract lifecycle management, budget tracking and reporting, and analytics tools on the market, as well as seamless GSA purchase availability." – Bradford Jones, VP of Sales & Marketing at CobbleStone Software
PRINCETON, N.J. (PRWEB) May 18, 2021
CobbleStone Software, a long-trusted contract management software solution, supports the quickly approaching 2021 public fiscal year-end with availability on the GSA schedule 70 for seamless purchase.
Public organizations and agencies are encouraged to maximize this streamlined CLM software purchasing option and use their remaining budgets to invest in CobbleStone Contract Insight® - whose advanced functionality and user-friendly reporting and tracking tools allow organizations to proactively prepare for the next fiscal year-end and other important, recurring events and opportunities.
CobbleStone Contract Insight can equip organizations with tools to track contracts, oversee and assign budgets (including employee budgets), manage renewals, track spend, streamline purchase orders, and stay on top of key dates. Organizations can take advantage of contract pricing and budget tracking. CobbleStone Contract Insight supports tracking and monitoring of costs, line items, and overall financial reporting – as well as the configuration of advanced budget alerts. CobbleStone users can determine fiscal budget years for budgeting purposes. Employees can be assigned a specific annual budgets for the acquisition of goods and/or services with purchase order and spend tracking tools. To that end, the system can track spend for individual employees against their allotted budget. These employee budgets can be established based on the fiscal budget year. Budget and employee spend details can be managed and leveraged for reporting purposes. The CLM software system can offer on-screen budgeting data for the employee purchase order requestor, the buyer, and other key stakeholders. Organizations can manage employee budget information within leading contract management software or seamlessly integrate with third-party financial systems if need be.
Organizations can prepare and maximize budgets more easily with advanced reporting for renewals, key dates, and much more. Rather than seeking out quotes individually during time-sensitive periods (such as the upcoming end of the public fiscal year), teams can leverage advanced reporting and analytics tools to foresee upcoming renewal amounts, key dates, projected fiscal year spend, and much more.
"We at CobbleStone Software are pleased to continue to support public fiscal year end processes and comprehensive budget oversight with some of the most robust contract lifecycle management, budget tracking and reporting, and analytics tools on the market," said Bradford Jones, Vice President of Sales & Marketing and CLM Futurist at CobbleStone Software.
"With CobbleStone Contract Insight being available for seamless GSA purchase, eligible organizations can easily get started today with making the most of their fiscal year end budget – every year – with a solution that they can trust."
For continued education and awareness of industry news and trends, contract management and procurement professionals from a variety of industries globally are urged to read and subsribe to CobbleStone's Contract Insights blog and subscribe to CobbleStone Software's YouTube Channel.
Contact CobbleStone Software to schedule a free demo and acquire pricing information at Sales@CobbleStoneSoftware.com or call them at 866-330-0056.
CobbleStone Software is an innovator and a pioneer in enterprise contract management, vendor management, eProcurement, and eSourcing software solutions – and has been accelerating since the mid-1990s. CobbleStone's contract management solutions offer contract management, vendor tracking, configurable email notifications, calendar alerts, contract workflow management, contract negotiations, robust security options, contract writing with templates and dynamic clauses, revenue/cost management, full-text searching and indexing, vendor/client rating and scoring, document version control, custom report designer, electronic signatures, digital signatures, smarter contracts with artificial intelligence and machine learning, and more.
Follow CobbleStone Software on social media: LinkedIn, Facebook, and YouTube.