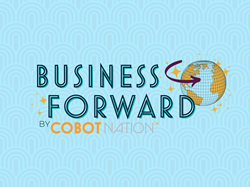 LAS VEGAS (PRWEB) November 10, 2021
Cobot Nation, a collaborative robot specialized automation company, is launching a brand new program for new business concepts to be automated. The program, aptly called Business Forward by Cobot Nation, will allow clients to automate their operations from the very beginning.
Given this new opportunity, entrepreneurs do not need to worry about establishing their automation solutions themselves, as all services surrounding the design, implementation, and long-term support are handled in-house by Cobot Nation's expert engineers. This program places emphasis on automating from the ground up at the start with the client versus coming into an existing operation and automating it from its existing structure.
When looking at the new business development program, Director of Operations and Creative Erica Diamond says, "With the rise in customer-facing businesses utilizing physical automated processes, we were inspired to create a safe haven for the owners of those concepts to bring their ideas to fruition. We consider ourselves the 'Architects of Automation™' because we don't just deliver a product. We are a full-service automation company with total freedom in our service offerings, while making it simple, accessible, scalable, and cost-effective for the client."
The Business Forward by Cobot Nation program expands the automation process beyond enterprise corporations in manufacturing and into supporting the everyday entrepreneur across a multitude of industries.
For more information on the Business Forward by Cobot Nation program, contact Jaden in the Business Development department at (702) 420-2777 or email jaden@cobotnation.com.