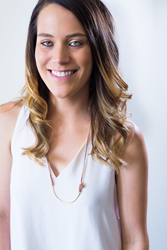 An in-depth look at a rising player in the rapidly evolving music publishing world.
Los Angeles, CA (PRWEB) August 19, 2015
Joe Belliotti, head of global music marketing at The Coca-Cola Company based in Atlanta, GA provides an in-depth look at a rising player in the rapidly evolving music publishing world. Kristen Agee, Founder & CEO of 411 Music Group sat down with Belliotti at MIDEM in Cannes, France, the leading international music exhibition, conference and festival dedicated to the global music community.
411 Music Group is setting the pace in the music publishing domain, providing artist-driven music licensing for artists, by artists. With recent tracks in Tony Hawk's Pro Skater 5 Soundtrack, AMC's Halt and Catch Fire and original score for The Peanuts Movie: Snoopy's Grand Adventure Game, the expanding team welcomes the fact that 411 is the current buzz word within the sync licensing community.
"The music market can be a tricky one to navigate," says Agee. "Old models are dying, and new ones are emerging all the time."
In this Q&A, Agee shares her personal experience and sheds some light on the future of the music biz.
Read the full interview at: Coca-Cola Unbottled
What is Kristen Agee listening to now? Hear her artist playlist on Spotify
About 411 Music Group
411 Music Group is an independent music publishing company and custom songwriting house. With partnerships in 37 territories throughout Europe, Japan, China and South Korea, 411 is continuing its expansion in the sync world by adding unique artists to its roster and developing forward-thinking models for production companies. The company's exclusive catalog includes up-and-coming featured artists, as well as a production catalog for use in TV, Film, Advertising, Radio and Interactive Media. Having its own unique niche, 411 Music Group's all-artist, all-composer team is the most distinctive, highly specialized group of writers in the industry.
For more information about 411 Music Group, please visit http://www.411musicgroup.com/