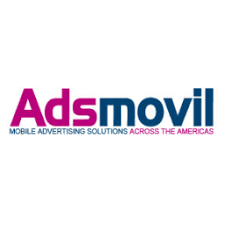 Our direct relationships with COCINA and HipHopTV allow us to provide a clear advantage to advertisers. Adsmovil Studio is an ideal scenario for brands who are looking to reach U.S. Hispanics with immersive content experiences that will have greater impact and interaction with their target audience
MIAMI (PRWEB) March 03, 2021
Adsmovil, a leading digital advertising company with direct relationships to 1,200+ Latin American, Spanish, and U.S. Hispanic publishers, is pleased to announce new partnerships with HipHopTV, a 24-hour streaming network for hip-hop content that is part of Watch Now Networks; and COCINA, the country's premier production studio and online destination for multicultural food and lifestyle content, founded by FOX veteran Emiliano Saccone.
The content production partnership with HipHopTV and COCINA called Adsmovil Studio, is a full-service content studio combining ideation and storytelling with the largest digital advertising network targeting U.S. Hispanics. It allows Adsmovil to bring A-list talent and data together to innovate and guarantee measurable impact for advertisers.
"Our direct relationships with COCINA and HipHopTV allow us to provide a clear advantage to advertisers. Adsmovil Studio is an ideal scenario for brands who are looking to reach U.S. Hispanics with immersive content experiences that will have greater impact and interaction with their target audience," said Andrew Polsky, Chief Revenue Officer of Adsmovil. "As more brands look to connect and influence minority groups in the U.S., direct publisher relationships become mission critical to provide quality inventory at scale in a brand safe environment. Branded and unbranded content initiatives provide a stellar opportunity for brands to impact culture."
COCINA is a minority-owned production studio and online destination reaching 3.5 million Latin food and lifestyle fans in the U.S. It specializes in creating best-in-class immersive and authentic Latino food and lifestyle content that deeply resonates with Hispanic communities and multicultural food lovers alike—with a potent ripple effect into the general market.
"COCINA is in the business of building multicultural identity. We create content that bonds and in turn it's shared by millions. Knowing that what we do is now about to be elevated to the marketplace's most powerful direct publisher relationships through Adsmovil, it's a unprecedented opportunity for our partner brands to impact multicultural consumers at scale,, affirms Federico Gagliardone, COCINA's Chief Operating Officer.
Utilizing its vast talent access and award-winning production teams, HipHopTV develops original content, licensing opportunities and sponsorships for global audiences and brands. Programming consists of original hip hop, sports and lifestyle content in episodic, short-form, long-form, and news formats. Through this partnership, Adsmovil will supply its brand customers with product integrations into HipHopTV shows, which provides scale and reach into African American communities in the U.S.
"This is a transformative partnership for HipHopTV," said Shawn Granberry, CEO and founder of HipHopTV. "Hip-hop, sports and many lifestyle categories are created and influenced heavily by African-American and Latinx creators. It's only natural for Adsmovil and HipHopTV to come together to create and distribute content that all of youth culture and mainstream culture engages with, but so often cannot find."
This news comes on the heels of Adsmovil's recent announcement of its Social Influencer Solutions ability to tap into brand affinity to analyze an influencers' followers to see if they have an affinity for the brand—helping brands to reach and engage with customers who already have a predisposition to the brand.
About Adsmovil:
Adsmovil is a pioneer U.S. Hispanic digital media company, with offices in key hispanic markets and a presence in major Hispanic cities across the country. The company's focus on the U.S. Hispanic market enables its clients to reach more than 47.7% of the total mobile U.S. Hispanic audience. Always adapting new technologies, Adsmovil has been a leader in Hispanic mobile advertising since 2012. For more information visit http://www.adsmovil.com or write to us at info@adsmovil.com