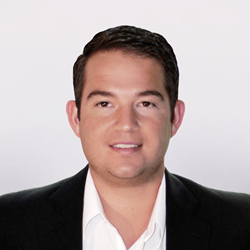 As a trusted Tableau partner, we feel we have a significant responsibility to all of our customers.
NEW YORK (PRWEB) June 04, 2020
CoEnterprise, a data-driven enterprise software and services company that solves data challenges in real-time, announced today that Mark Bell, Vice President of Marketing, has been named to Tableau's 'Partners Got Talent List' for Q2 2020. The award recognizes individuals from the Tableau partner community who contributed unique deliverables for their company, customers, and industry.
"As a trusted Tableau partner, we feel we have a significant responsibility to all of our customers," said Bell. "Businesses are struggling to manage their supply chain during these trying times and we're just glad we've been able to help and offer support and guidance."
During the past few months as a result of COVID-19, Bell and his team have delivered several webinars and multi-pronged digital campaigns to help their customers and Tableau respond to the pandemic and better analyze their data. Webinar topics include:

How retail and CPG can mitigate the impact of COVID-19
Maximizing Tableau Prep during times of rapid change
Using data to get back to business and transition to the next phase of the pandemic
How life science & healthcare companies can leverage a strong data analytics strategy to navigate Coronavirus (upcoming on 6/18)
As a Tableau Gold Partner and Services and Training Partner of the Year recipient, CoEnterprise helps companies take their Tableau utilization to the next level. With over 200 projects completed annually and over 1K visualizations implemented worldwide, they empower users across the country with superior product know-how, informative training, and optimized implementations.
Tableau Software helps people see and understand data by helping anyone quickly analyze, visualize, and share information. More than 78,000 customer accounts get rapid results with Tableau in the office and on-the-go and hundreds of thousands of people have used Tableau Public to share data in their blogs and websites.
For additional information on CoEnterprise's COVID-19 resources, click here.
About CoEnterprise
CoEnterprise is an award-winning enterprise software and services company headquartered in New York City. Founded in 2010, CoEnterprise delivers supply chain and business analytics solutions and services that transform how companies connect and do business. Syncrofy—CoEnterprise's B2B cloud visibility platform for EDI and supply chain—provides data-driven business insights to key team members without requiring any advanced technical knowledge, enabling customers to analyze, interpret, and act on information faster and more effectively. For more information, please visit http://www.coenterprise.com.